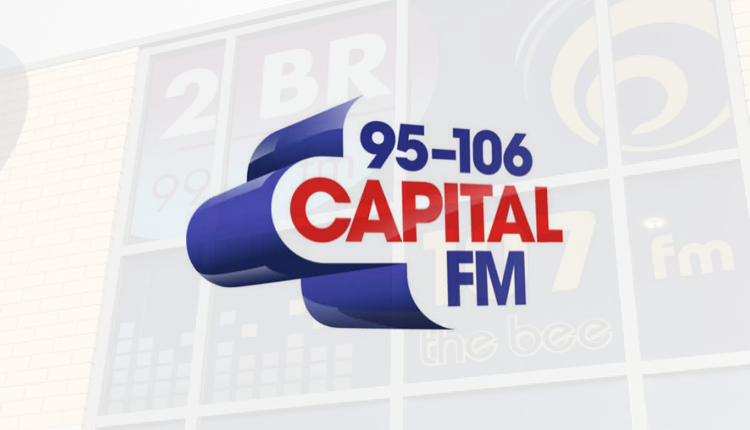 Ofcom has completed an assessment of 2BR's output saying its rebrand to Capital will not require any variations to its licences.
Global bought the Lancashire station from UKRD in July last year, and has just announced it will be merged into Capital Manchester.

The 2BR licences, which are for the Blackburn, Burley & Pendle and Preston, Chorley & Leyland areas of Lancashire, all broadcast as 2BR and share the same programming.
Ofcom said 2BR was exceeding its requirements to broadcast 10 hours a day of locally made programmes, as all of its output was broadcast locally from studios in Accrington, with the exception of evening programming, which comprised continuous music and was produced at UKRD's Minster FM studios in York.
Produced by a team of three in-house journalists, separate local news bulletins for each of the three different licence areas were broadcast, with the content of the bulletins tailored to each locality. On weekdays, local news bulletins of approximately two minutes duration were broadcast at the top of the hour between 06.00 and 19.00, with headlines at 07.30, 08.30 and 17.30.
This represented an over-delivery of local news by 2BR, since the station Formats only require local news to be provided at peak-time. At weekends, local news was provided hourly between 09.00 and 14.00, in accordance with the Format requirement.
Local traffic and travel bulletins were broadcast every 20 minutes during weekday peak-time, with hourly bulletins also provided up to 22.00. Local weather forecasts were broadcast every hour during live programming, and local 'what's on' information was broadcast three times per day.
Regular community engagement (such as on-air appeals and local "hero" awards) were also a regular feature of 2BR's output.
Under new ownership, the station will reduce locally made hours to three per weekday, and share those with Capital Manchester. The rest of the output, 21 hours per weekday and 24 hours each Saturday and Sunday, will come from London.
During peak-time programming, Capital Lancashire will feature twice-hourly traffic and travel updates and hourly weather updates, with ad hoc updates during the rest of the station's output.
There will also be localised presenter links to promote local events and happenings. Local news bulletins, of approximately 90 seconds duration, will generally be compiled from Global's regional newsroom in Manchester, and broadcast from 06.00 to 19.00 on weekdays and from 06.00 to noon on Saturdays and Sundays. Two separate local bulletins will be produced – one for the Burnley & Pendle licence and the other for the Preston and Blackburn licences.
The new owners also plan to introduce a specialist dance remix show "The Capital Weekender with Ministry of Sound" on Friday and Saturday nights.
Ofcom said: "Based on our assessment of the station's output in the three months prior to the change of control, we do not believe that the 2BR licences were broadcasting any programming not already reflected in the existing requirements of each station's Format which would, in our view, have a significant impact upon:
• the quality and range of programmes included in the service;
• the character of the service; and,
• the extent to which local material and locally-made programmes are included in the service.
Therefore, we are not proposing any variations to the licences."
Capital Lancashire will launch on April 8th after two weeks of teasing starting March 25th.