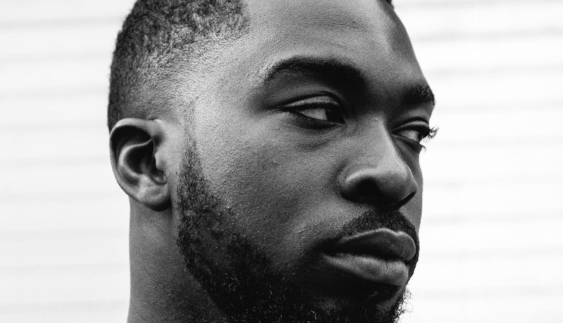 1Xtra and Asian Network search for new voice talent

BBC Radio 1Xtra, BBC Asian Network and BBC Contains Strong Language have launched a talent development scheme to find new voices.
Working together with poetry organisations across the country, the Words First scheme is looking for people who are passionate about spoken word in any form. From rappers and MCs to poets and lyricists, anyone with an interest in developing their spoken word skills can apply from 26th April until 10th May 2019.

Jude Yawson (pictured), a writer and poet who recently co-wrote and edited Rise Up: The #Merky Story So Far with Stormzy, has been appointed as an ambassador for Words First. He will provide guidance and mentoring for the finalists throughout the scheme.
The talent development scheme previously ran in 2015 – 2017 with support from George The Poet and Kojey Radical. The finalists included Isaiah Hull, Amina Jama, Solomon O.B., Reuben Field, Liam McCormick and Asma Elbadawi, who performed at The Roundhouse in 2016 and at the Contains Strong Language Festival in 2017. Finalist Isaiah Hull also performed at Radio 1's Big Weekend in 2016.
Additionally, selected artists will be mentored and supported by the BBC, book publisher OWN IT! and a network of regional poetry organisations throughout the scheme including Young Identity, New Writing North, Apples & Snakes, and Neu! Reekie!
Applicants are required to submit a short performance video to be considered for the scheme. Entries will be considered on the originality of the writing and performance, overall passion and potential.
Shortlisted artists will be selected to attend one of five free regional workshops held in Bristol, Edinburgh, London, Manchester, and Newcastle over the summer. At the workshops they will work with established artists and mentors to develop their skills, as well as getting the chance to perform their own material at regional showcases. Asian Network's Yasser and 1Xtra's Yasmin Evans and Reece Parkinson will also attend the individual regional showcases to watch the writers perform their work and partake in the shortlisting process, with some performances broadcast on 1Xtra and Asian Network.
From the regional workshops, six finalists will be selected to perform at the finale of the scheme: Contains Strong Language Festival in Hull on 27th September 2019. The finale will be broadcast on BBC Radio 1Xtra.
Jude Yawson says: "This is a fantastic opportunity to get an insight into young minds at a unique point in time. We live in a grand interconnected world which contains a lot of dialogue on things that impact our lives from the public sphere. Although the future belongs to the youth, we rarely get to perceive creativity and their future ambitions articulated purely by themselves. I'm so excited about the talent we are going to unearth which will not only offer a platform to a new generation of creatives, but also spark important conversations about the true meaning of connectivity in the modern age."
Mark Strippel says: "1Xtra and Asian Network are two of the most important platforms in Britain today for young voices, and Words First has a strong record for discovering new lyrical talent. I think it's critical that together with Contains Strong Language, we're able to provide a place for young minds to share personal stories and perspectives that are rarely heard, and we're really excited to have Jude Yawson as our ambassador this year. His support and guidance will be invaluable."
Lamia Dabboussy says: "Our BBC Arts Contains Strong Language initiative is well known for enabling and giving a platform to emerging and established talent, so we are delighted to be a key partner in Words First and are really looking forward to discovering and supporting some of the most exciting spoken word talent in the UK."