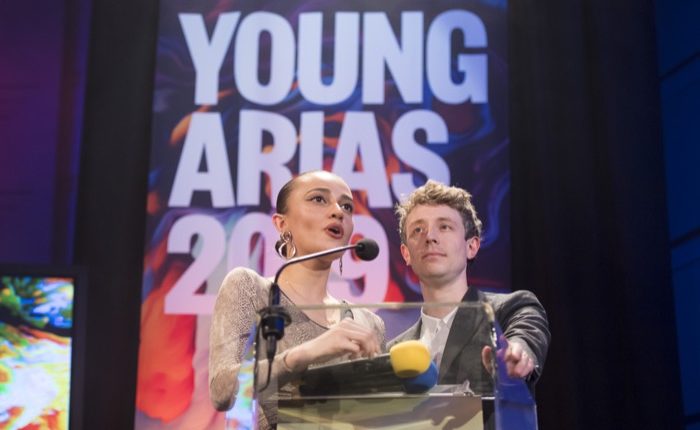 Blog: Looking back at Radio Audio Week 2019 by Siobhan Kenny

Siobhan Kenny, CEO Radiocentre writes: Well that was a pretty awesome Radio Audio Week, I would say.
More than a dozen different events attended by over 2,000 people, several truly stand-out moments and a massive amount of media coverage generated to celebrate the incredible strength of the radio and audio industry right here, right now.
Radio Audio Week is about the booming audio industry coming together, creating some unique moments highlighting the power of the industry. For the second year, the #MentalHealthMinute played out across nearly 500 commercial, BBC, community, hospital and student stations.
In conjunction with the Royal Foundation, this amazing piece of audio showcases the power of radio with its ability to be simultaneously intimate yet part of a shared experience. We know that radio listening can help highlight this important problem. The minute played live at the Radio Festival on Monday at 10.59am as it was last year.
Kicking off Radio Academy's Radio Festival was the fabulous Zoe Ball, interviewed by Paddy O'Connell. At the time, no one knew what her RAJAR figures would be, so she was understandably cautious but had good news later in the week. A highlight for me was Bauer's Creative Commercial Director Steve 'Tetley' Taylor receiving his Radio Academy Fellowship – welcome to the gang Tetley!
Tuning In, the Radiocentre annual conference, took place again at the Picturehouse Central in Shaftesbury Avenue and was sold out weeks in advance. We try to balance the programme with a mixture of industry insights and the talent that drives the business. On the talent side, Bauer's Steve Parkinson introduced the Scala Radio brand and interviewed Angellica Bell as part of it.
The genesis of the project, shrouded in secrecy, seemed to involve a lot of meetings in cafes in Wimbledon. Later Roman, Vick and Sonny appeared hotfoot from the Capital Breakfast studio, introduced by Global's Marketing Director, Adam Johnson who outlined the strategy for taking the breakfast show national but with local input.
It was pretty clear that the elusive chemistry is there in spades between the breakfast trio. Just as it is between Jordan and Perri, Kiss FM's late-night Sunday duo and of course, famous winners of Britain's Got Talent, as part of the Diversity dance troupe. Luckily the flossing demo which ended their session wasn't audience participation but confined to the podcasters who interviewed them.
Radiocentre launched the latest research study Hear and Now, which demonstrates how targeting people at relevant times helps to turbocharge the effectiveness of advertising. A really important piece of evidence for advertisers to consider. Rounding off the event was a brilliant session with music icon Professor Green, ranging over many parts of his fascinating career.
Commercial radio is on a roll at present, enjoying record revenues and audience figures. This really hasn't happened by accident. This is an industry that challenges itself, pushes the boundaries and seizes every opportunity to innovate and change.
No industry will survive without being a magnet for the best young talent. It's the main reason we set up the Young ARIAS together with the Radio Academy. But honestly nothing could have prepared us for the sheer joy of the first ever Young Arias award ceremony in the historic surroundings of the BBC Radio Theatre.
We had 200 excited finalists, many tweeting from the wee small hours as they made their way to London. Some were upgraded by their train companies, others allowed to take over the in-train announcements. By the time the show started, hosted by Matt Edmondson and Kiss FM's Daisy Maskell, the excitement levels were through the roof.
Our fabulous presenters including Mollie King, Sara Cox, Richie Anderson and Jack Pepper loved it so much that no one wanted to leave.
The show was topped off by a brilliant live performance by Tom Grennan. Our aspiration is for these awards to contribute to a diverse future workforce, providing opportunities for those who might not otherwise see the media as a possible career. For now, it was just great to see important life skills like communication, confidence and general team building being developed and recognised.
This is the best joint industry initiative which quite simply makes the heart sing. And that wasn't the end of Radio Audio Week. That came with the British Podcast Awards held on Saturday night at Kings Place in Kings Cross, again in a blaze of publicity. Together we are so much more than the sum of our parts.
Siobhan Kenny, CEO Radiocentre – the industry body for commercial radio