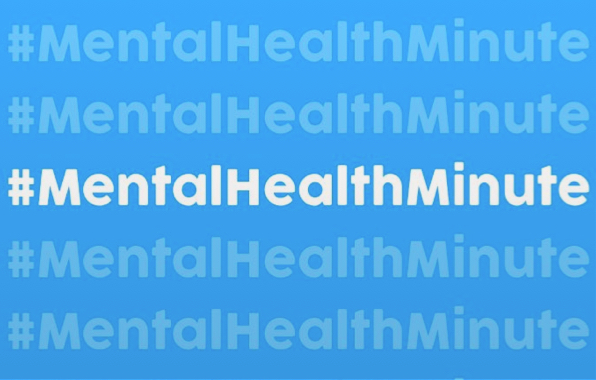 UK radio stations unite for Mental Health Minute 2019

Hundreds of radio stations across the UK are coming together with a special one minute message on mental health, led by HRH The Duke of Cambridge.

#MentalHealthMinute returns for a second year with Katy Perry, Stephen Fry, Jameela Jamil and Alesha Dixon supporting the initiative, which will be on-air at 10.59am today.

BBC local radio stations are also joining in this year, paying the audio to emphasise the importance of talking about mental health, how listening cannot be underestimated and how each and every one of us has the power to make a difference.
Led by industry body Radiocentre, working with Heads Together, the mental health campaign spearheaded by The Royal Foundation of The Duke and Duchess of Cambridge and The Duke and Duchess of Sussex, the #MentalHealthMinute will mark the beginning of Mental Health Awareness Week and Radio Audio Week. 
It was created by production company TBI Media.
The #MentalHealthMinute will broadcast across hundreds of radio stations this Monday at 10.59am.

The act of listening, really listening can be a powerful thing. So join @katyperry, Monday morning on your favourite radio station. pic.twitter.com/AbvcEaXhbG

— Radiocentre (@Radiocentre) May 10, 2019
The message comes days after the launch of Heads Together's latest legacy project, Shout, a new, free 24/7 crisis text service being delivered by Mental Health Innovations. At the heart of Shout are its volunteers, all trained to listen to people and guide them through a time of mental health crisis.
Last year's historical broadcast, which His Royal Highness also voiced, tackled the stigma of talking about mental health, and featured actors Dame Judi Dench and David Harewood as well as Lady Gaga and sports personality Dame Jessica Ennis. It reached over 20 million listeners around the UK.
This year even more stations from the BBC and commercial radio are on board to broadcast the message which means more people have more chance to hear it and listeners are encouraged to engage online through the #MentalHealthMinute.
Lorraine Heggessey, Chief Executive of The Royal Foundation said: "When it comes to mental health, having someone there to listen and to make you feel heard can make a profound difference. Whether it's a friend, family member, colleague, support service or mental health professional, the power of listening cannot be underestimated. That's what the mental health minute is all about. We are so grateful to be working with Radiocentre who have bought the radio industry together once again on this important moment to remind everyone of the power of listening, and let them know about the plethora of mental health volunteering opportunities they can get involved in in the UK."
Siobhan Kenny, Chief Executive at Radiocentre, said: "We're really proud to be bringing radio together for a second year, encouraging everyone to support each other and harness the power of listening. This year we are asking all our listeners to participate in a unique way and we can't wait to hear how everyone responds to it."  
Phil Critchlow TBI Media's Chief Executive said: "The team at TBI has been delighted to help create the Mental Health Minute. It's delivering a hugely important and powerful message that's relevant to all radio listeners across the UK, and it's great to be a part of our industry coming together with this scale of ambition."