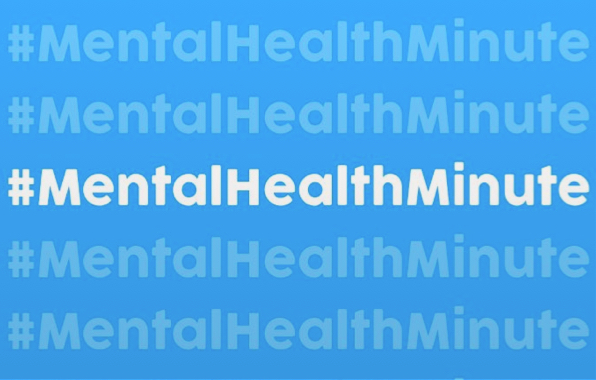 The Duke and Duchess of Cambridge are just two of the many voices appearing on this year's Mental Health Minute.
The feature, broadcast on most UK radio stations simultaneously at 10.59am today (Monday), also features England captain Harry Kane, singer-songwriter Dua Lipa, actor David Tennant and heavyweight champion Anthony Joshua.

This year, it will be also be broadcast on BBC Radio 4 for the first time.
The Mental Health Minute is a minute-long message overseen by Radiocentre and Heads Together, the mental health campaign coordinated by The Royal Foundation of The Duke and Duchess of Cambridge. The audio was produced by Somethin' Else.
The script focuses on how people can support each other during the COVID-19 crisis, highlighting that, whoever you are and whatever you're going through, you are not alone – and it's OK to reach out. Supporters and volunteers from each of Heads Together's charity partners appear at the end of the message to deliver the final line, showing that we are all connected and support is available.
As part of the Mental Health Minute broadcast, The Duke of Cambridge will say: "We're all connected. And sometimes just talking about how you're feeling can make a big difference. So right now, let's join together across the UK and reach out to someone."
The Duchess of Cambridge will say: "If you're struggling, it's important to talk about it. Or if someone you know is acting differently, it's OK to ask how they are. Use this moment to send a message."
The Mental Health Minute launched in 2018, featuring The Duke of Cambridge and The Duke of Sussex, along with Lady Gaga, Dame Judi Dench, David Harewood and Dame Jessica Ennis-Hill. Last year, The Duke of Cambridge was joined by Stephen Fry, Jameela Jamil and Katy Perry.
Siobhan Kenny, Chief Executive of Radiocentre said: "It is so apt in this most extraordinary of times that the entire radio industry is uniting behind the Mental Health Minute. We are delighted to be able to use the unique power of radio to highlight this important message to millions of listeners and to continue our support for Heads Together. I would like to thank Somethin' Else for putting a lot of time and a huge amount of effort into this."
Steve Ackerman, Chief Content Officer at Somethin' Else, said: "We're excited to work with The Royal Foundation and Radiocentre to harness the power of audio and social media to deliver this content at such an important time. The names involved have all been keen to foreground this most crucial of messages and we're thrilled to play our part."
Contact George.butler@radiocentre.org if you would like to run the audio on your station.