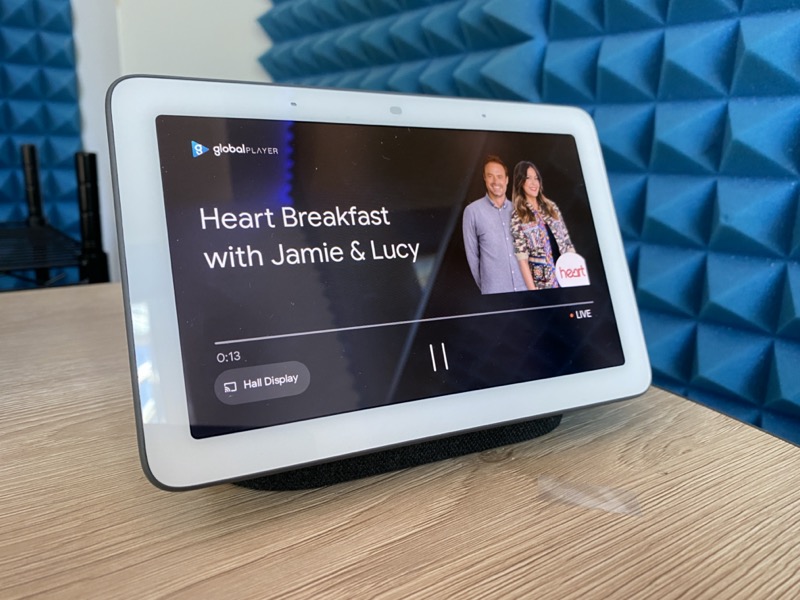 No new data is being released today for RAJAR Q2, 2020 with the exception of updated population figures.
But the radio industry in general has seen its own online streaming figures reach record highs as listening habits changed during lockdown.

In the absence of new data, RAJAR, together with its Stakeholders' insights, will be releasing a market overview in the next few weeks about 'Listening in Lockdown'. The scale of the available data means that RAJAR can only focus on generic listening behaviour and not individual stations or brands.
This report will be made available publicly first week in August as to avoid any confusion with a RAJAR release.
But in the meantime, here are some facts and quotes from the groups and stations.
Global
Global first reported a boost in connected listening across its entire portfolio of radio brands in early March, as many people began working remotely. Now the company reports huge growth year-on-year and throughout Q2 (30th March 2020 – 21st June 2020).
Year on year, Global reports connected listening sessions across its portfolio of radio brands have risen 40% whilst listening hours have shot up 59%. As the country continued lockdown and social isolation, Global saw listening sessions to its radio stations increase 8% and hours climb 14% quarter on quarter.
In addition to data obtained via its own Global Player, Global conducted eight waves of tracking with partners, Dynata, engaging with more than 8,400 people since 18th March. The survey confirmed that 42% of people said that they now listen to more radio.
Heart has seen connected listening increase its sessions by 18% and hours 15%.
Heart's new era stations, Heart 70s, 80s and 90s, had a 40% increase in active sessions and 36% increase in hours over the last quarter.
Capital has seen listening sessions increase 13% and hours grow 15% in Q2.
LBC has seen connected listening hours rise 54% in the past year, while active sessions have increased 42%. In Q2, LBC's exclusive phone-ins with Prime Minister Boris Johnson and Labour leader Sir Keir Starmer helped boost connected hours by 8% in the past quarter.
Connected listening for Smooth surged in Q2. Hours grew 78% and sessions increased by 67% year on year.
Classic FM also enjoyed a surge in connected listening with an increase of 21% in active sessions and hours growing 37% year on year.
At Radio X, connected hours went up 73% and sessions increased 42% year on year, and the station enjoyed a 27% growth in hours quarter on quarter.
And generally, Global has seen podcast listening rise 17% in the last quarter.
Bauer
Bauer Radio streaming is up 10% in the week 20-26 July compared to before UK lockdown (02-22 March), peaking at an increase of 40% in the week 25th-31st May – the week of the very hot weather.
Here are some highlights:
Bauer Radio listening hours are up 16% in the week 20-26 July compared to before UK lockdown (02-22 March)
Greatest Hits Network's reach is up 24% in the week 20-26 July compared to before UK lockdown (02-22 March)
KISS Network's reach is up 22% in the week 20-26 July compared to before UK lockdown (02-22 March)
Bauer Radio streaming via mobile has increased by 23% in the week 20-26 July compared to before UK lockdown (02-22 March)
Bauer Radio streaming via smart speaker has increased by 31% % in the week 20-26 July compared to before UK lockdown (02-22 March)
Genre specific stations also saw significant increases in reach compared to pre-lockdown:
KISS Dance (+52%)
Country Hits (+44%)
KISS Jams (+34%)
Magic at the Musicals (+26%)
Scala (+15%)
Absolute Radio recorded its highest ever streaming figures on May 8th, driven by Absolute Radio 40s VE Day pop-up station funded by the Audio Content Fund, and KISS recorded its highest streaming figures in April due to KISS Fest (also funded by the ACF), with KISS Network's reach increasing by 38% during lockdown compared to beforehand, and hours increasing by 27%.

Simon Kilby, Chief Revenue Officer, Bauer Radio, said "Streaming of Bauer radio stations has increased significantly and continues to remain strong even as lockdown eases. Bauer listeners have adopted more digital listening habits via smartphones and smart speakers and have particularly engaged with Bauer's varied genre-specific radio content and virtual events.

"Radio's robust performance has given our advertisers a consistently agile, efficient & effective platform that they have been able to rely on during challenging times."

BBC

The BBC hasn't so far released any online listening data for Q2. However, in Q1, which included the first week of lockdown, the weekly audience reached a record 3.5 million at BBC Sounds for live and on-demand radio, podcasts and music.

The data for Q1 showed the number of plays for all audio increased to 275 million, up 25 million from the previous quarter. There was a record 123 million plays of on-demand radio and podcasts, up 15 million on the final three months of last year.

We've asked the BBC for the latest info and will add info on Q2 to this space if we receive it.

Elsewhere

Not everybody is publishing their online figures, but we've obtained a few details from around the stations.

At Nation, all stations in the group have seen significant increases in online listening across the emergency period.

Martin Mumford, Managing Director tells us: "May streamed hours were a record and this increase continued into June with unique connections increasing 53% at Nation Radio Wales and by 68% at Nation Radio Scotland year on year.

"Our local stations also performed well, with Bridge FM Radio also increasing by 68% using the same metric.

"The average stream duration increased across the group stations as a whole in June – increasing 15% in the month on the year."

At JACK, the group saw record levels of streaming over April, May and June with May being the best.

The April, May, June quarter saw a 36% increase in Reach compared to the previous Jan, Feb March quarter, with a 38% increase against from March to May 2020.

Smart Speakers appear to be offering even more listening increases for radio stations – with Total Listening Hours increasing from 40% in February to 49% in May for the JACK stations as just one example.

KMFM in Kent, Head of Broadcasting and Programme Manager Rob Wills reports: "Since the start of the pandemic we have seen 17%+ in listening sessions and 21%+ listening hours. Our listeners' behaviour has changed dramatically too with now almost 70% of our streaming audience listening via home entertainment such as Alexa, Sonus, Google Home and Apple Core Media."

Digital service Chris Country is also seeing a large increase. Founder Chris Stevens told us: "From the start of lockdown, our streaming figures have been through the roof, almost doubling overnight. We've also noticed different patterns in listening as people's commuting and school-run patterns have changed.

"We feel really honoured that so many people are choosing Chris Country as their companion while they're getting through these unusual times. Our social media interactions have also showed that music is a great comfort when the world feels weird, especially with so many country songs being about real life."

News was also a major draw to radio during lockdown, and as we can see above, LBC enjoyed connected listening hours rise by 54%. Rolling news service News Radio UK had its biggest increase since it launched four years ago, with an 80% increase in active sessions at all times of the day. Live moments, such as broadcasting the daily Government coronavirus updates and House of Commons Statements proved popular for the DAB station.

We contacted Radiocentre for a comment, and Siobhan Kenny, CEO, said: "Radio listening has been really strong during lockdown as listeners turn to their radio for trusted news and information, for company and as a welcome form of distraction during tough times.

"Radiocentre's research showed listeners tuning in for longer at the early stages of lockdown, with the newly working from home listening for two hours extra a day, and radio stations responding to the thirst for news by providing 25% more news bulletins, running for nearly 30% longer. Advertisers have been quick to seize the flexibility, reach and speed to market which radio offers during this pandemic."

Posted on Thursday, July 30th, 2020 at 10:18 am by Roy Martin