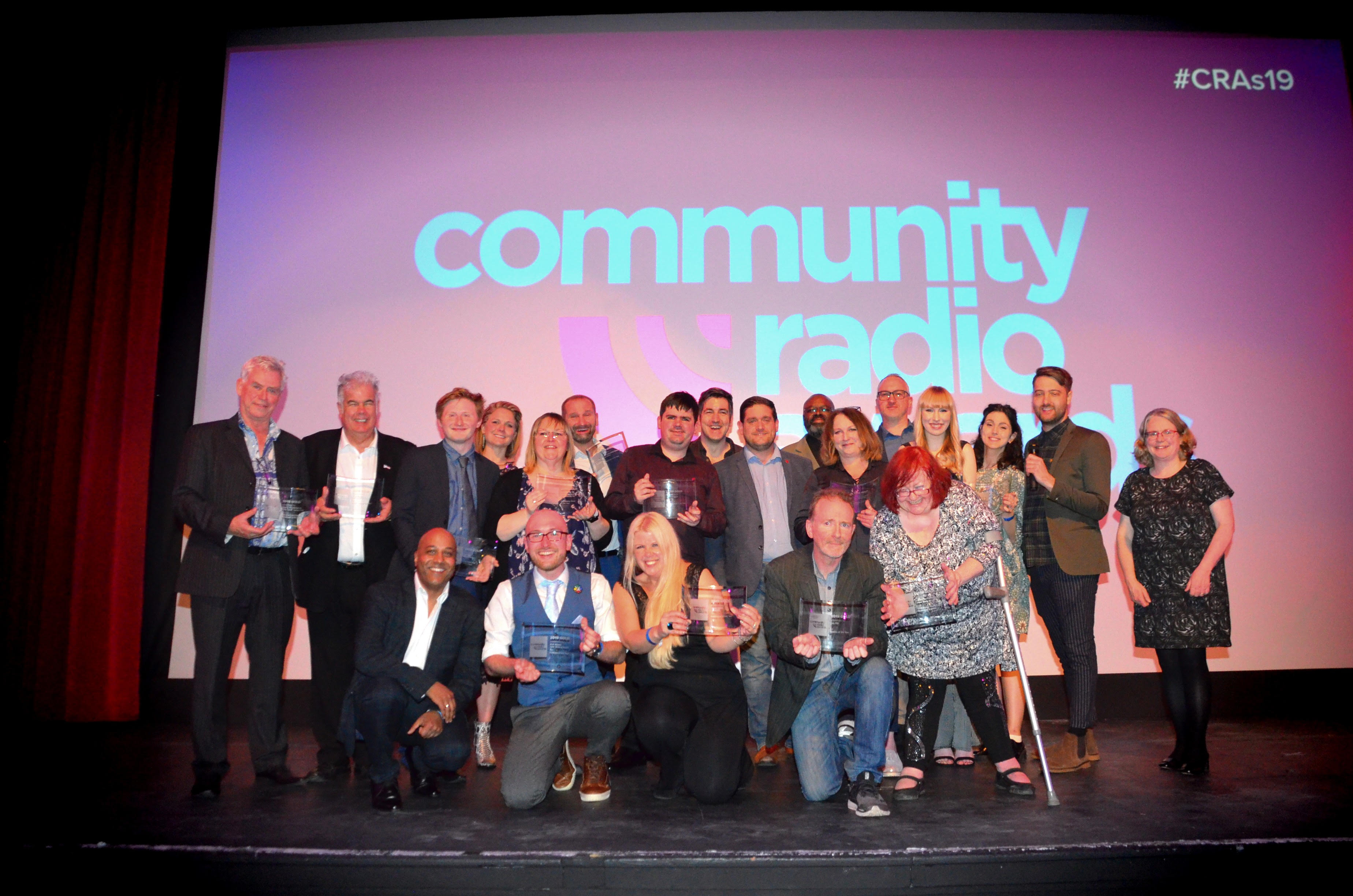 The best of community support and broadcasting has been recognised at the 2020 Community Radio Awards.
Like most events this year, the night was available online for community radio volunteers and staff to view in their own homes.
Continuing the tradition, the event was hosted by last year's Male gold recipient, Sam Day from Future Radio, with awards presented by a multitude of judges and sponsors.
Martin Steers, awards chair, told RadioToday: "This year has not been what we expected, but community radio has really stepped up to the plate and served its communities more than ever.
"The work we've seen this year is phenomenal, and we're delighted to be able to help recognise this. We're already planning next year's awards, and hope to gather again in person once more!"
Here's the full list:
Podcast
GOLD – Primrose and Terry: in the shed – Radio LaB 97.1FM
SILVER – RAINBOW DADS – Stories of Gay and Bi Dads – Chelmsford Community Radio
BRONZE – FEM2020 – Spark
Innovation Award
GOLD – Switch Radio's News Hub – Switch Radio
SILVER – We created the board game, called 'Our Time and Place…Halifax' – Phoenix FM
BRONZE – The Vectis Radio 4ps Vectis Radio Training School – Vectis Radio
Newcomer (new to radio in last 12 months) – Sponsored by The Radio Hub
GOLD – Isabel Ellis – Ribble FM
SILVER – Kate Walker – Red Kite Radio
BRONZE – Benjy Potter – Vibe 107.6 FM
Sage Person (Over 60)
GOLD – Tony Barnfield – Cambridge 105 Radio
SILVER – Liz Mullen – BFBS Colchester
BRONZE – Moz Walsh – ALLFM
Young Person of the Year (under 25)
GOLD – Johnny Jenkins – Gateway 97.8
SILVER – Luis Wyatt – Andover Radio
BRONZE – Jake Hunter – Radio Ninesprings
Volunteer of the Year
GOLD – Steve Fox – Red Kite Radio
SILVER – Kelvin Currie – Vectis Radio
BRONZE – Alex Airnes – K107fm
Sports Show of the Year
GOLD – Switch Radio Sport – Switch Radio
SILVER – NLive Sports Show – NLive Radio
BRONZE – Verulam Sport – Radio Verulam
Specialist Music Show of the Year
GOLD – Priya Matharu – Switch Radio
SILVER – Community Keyboards with Ian Wolstenholme – Oldham Community Radio
BRONZE – The Vintage Show with Liz Catlow – Ribble FM
Arts & Creative Radio of the Year – Sponsored by the Audio Content Fund
GOLD – Virtual Strawberry Fair – Cambridge 105 Radio
SILVER – A Fete Worse Than Death – Somer Valley FM
BRONZE – Mulch – A Tale of Allotment Folk (Soap Opera) – Warminster Community Radio
Speech & Journalism of the Year
GOLD – Basildon Question Time – Gateway 97.8
SILVER – Meet The Smugglers – Radio LaB 97.1fm
BRONZE – 'He's Just A Cleaner' – Spark
Special Coverage: 2019 General Elections Coverage
GOLD – All Out Election – Gateway 97.8
SILVER – General Election Hustings – Bro Radio
BRONZE – Election Coverage 2019 #BrumVotes – Switch Radio
Entertainment Show of the Year
GOLD – Vibe Breakfast – Vibe 107.6 FM
SILVER – Amelia Slaughter – Marlow FM
BRONZE – Coffee and Tea – Gateway 97.8
Live Event or Outside Broadcast of the Year – Sponsored by In:Quality
GOLD – Northern Pride Festival 2019 – Pride Radio
SILVER – Virtual Strawberry Fair – Cambridge 105 Radio
BRONZE – Surrey Fire And Rescue Service Open Day – Susy Radio
Female Presenter of the Year
GOLD – Fiona McNeill – Dunoon Community Radio
SILVER – Gemma-Leigh James (Gemza) – Marlow FM
BRONZE – Pippa Sawyer – Wycombe Sound
Male Presenter of the Year
GOLD – Luis Wyatt – Andover Radio
SILVER – Rob L'Esperance – Wycombe Sound
BRONZE – Tom Lamb – Erewash Sound
Community Show of the Year
GOLD – Trevor Blackman Now – Maritime Radio
SILVER – The Vectis Radio 4Ps Training School Documentary – Vectis Radio
BRONZE – Radio: Impact! – Cambridge 105 Radio
Community Development Project of the Year
GOLD – The Radio Plus Community Advent Calendar 2019 – Radio Plus
SILVER – The Vectis Radio 4Ps Radio Training School – Vectis Radio
BRONZE – The #Lovebus – Andover Radio
Digital or RSL Station Of The Year
GOLD – Riverside Radio
SILVER – Ocean Youth
BRONZE – Swansbrook Radio
Station of the Year – Sponsored by Playoutone
GOLD – Bro Radio
SILVER – Raidió Fáilte
BRONZE – MônFM
---
Posted on Saturday, December 12th, 2020 at 9:30 pm by a RadioToday Reporter
---