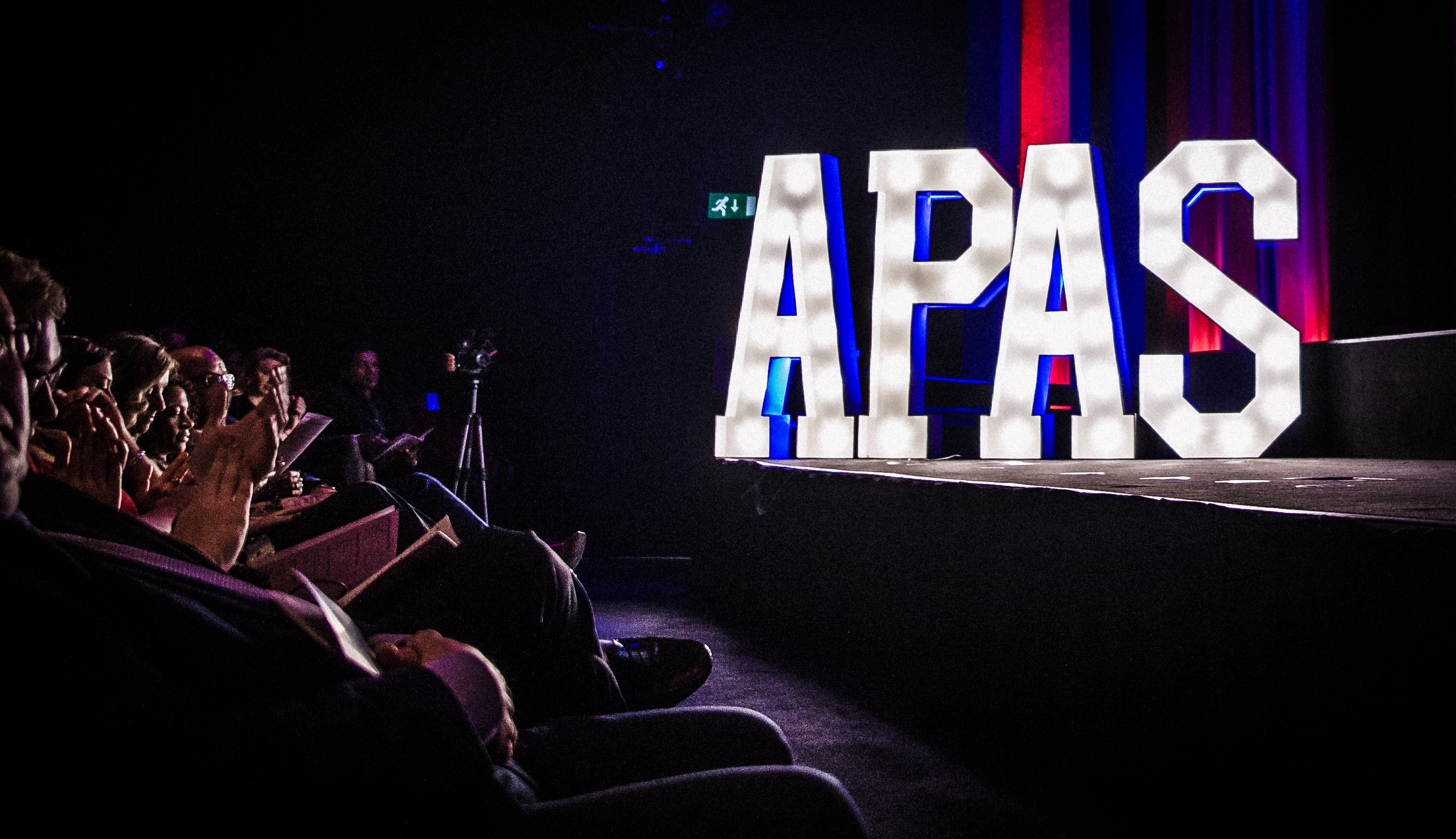 This year's Audio Production Awards is back to an in-person event at BFI on London's South Bank.
The event, hosted by AudioUK and sponsored by Audible, is scheduled to take place on Wednesday 24th November.

The Awards are open to all Audio producers, from podcasters, to audiobooks, to BBC and commercial radio and community stations, to sound designers, as well as production companies working across all forms of Audio.
There will be awards for the best Audio producer in comedy, arts, factual, entertainment, sports, news and more, as well as a range of best presenter and narrator awards, plus the Production Company of the Year award. Once again, the Grassroots Production award will celebrate producers, teams and organisations working close to their communities, and this category will be free to enter, recognising the particular challenges faced in that part of the sector.
In addition, there will be a new award for Best Gaming Sound Producer, recognising the importance of audio in computer games and gaming apps. There will also be the new AudioUK Award given to a truly outstanding individual, collective or moment.
Unless specifically stated otherwise, every category is open to all forms of Audio, which includes podcasts, radio (on-air or online), audiobooks and all other non-broadcast audio.
Productions of any budget range are eligible, and the panel of experienced judges will take into account the differing circumstances of production across the qualifying period.
Entry fees have been capped for the fourth year in a row, reflecting the challenging circumstances many still find themselves in. AudioUK has also introduced a number of pay what you can entry places for freelances, who would otherwise find the entry fee prohibitive.
The APAs, which will accept entries from noon on the 18th August, until noon on Friday 24th September, are open to production talent from across the whole of the UK, with the entry fee frozen at £35+VAT for AudioUK members and £45+VAT for non-members. AudioUK will also be providing a limited number of 'pay what you can' entries for freelancers, for whom the entry fee would mean they could not enter otherwise. This can be applied for by emailing: sophie@audioproductionawards.co.uk
Chloe Straw, Managing Director of AudioUK, said: "We're really pleased to be able to bring the APAs back as an in-person event at the BFI. We have considered carefully the implications of doing so, and feel that, on balance, an in-person event is something that is important to the Audio production industry at this time.
"For those unable to attend, we will be providing ways to join in with the event from home. We look forward to a special evening to get everyone back together and celebrate our diverse and vibrant audio community."
The categories for this year are:
Gethin Thomas Award for Best Comedy Producer
Best Drama Producer
Best Music Producer
Best Arts Producer
Best Factual Producer
Best News Producer
Best Sports Producer
Best Entertainment Producer
Best Audiobooks Producer
Best New Podcast Producer
Best New Radio Producer
Best Station Sound Producer
Best Commercials Producer
Best Sound Design Producer
Best Gaming Sound Producer
Grassroots Production Award
Best Narrator
Best Host – Speech Audio
Best Presenter – Music Audio
Best Ensemble Cast
Best New Voice
Production Company of the Year
Life in Covid-19 Award
AudioUK Award
Posted on Wednesday, August 18th, 2021 at 10:58 am by RadioToday UK