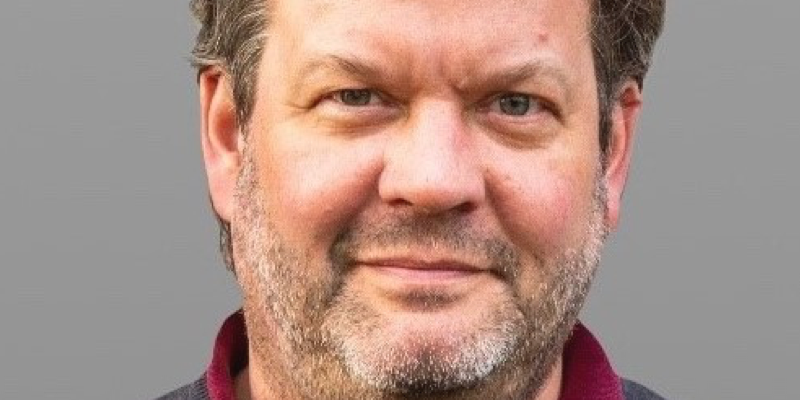 Radiocentre's new Chief Executive Ian Moss reflects on his first few months at the industry body.
He discusses the interesting dynamics of working in a multi-facing organisation and talks about what to expect from Radiocentre for the rest of the year.
As summer turned to autumn, it feels as if absolutely everything that Radiocentre could be involved with is happening at the same time.
When I arrived in post, back in July, I set out to visit as many Members as possible. Many thanks to all those I have met for the warm welcome, the wise words and the transfer of knowledge and experience.
The feedback was that Radiocentre is really well regarded, and long may it continue. Our training, research, promotion of radio and interventions on policy and regulation are all vital to the ongoing health of the industry and it sounds like we are hitting the right notes but are never complacent and there are always things we can improve on.
We have just launched Backing Brilliant Business – a new drive to promote radio advertising to small and medium sized enterprises. We hope the advertising campaign and the dedicated hub will help bring new and old local advertisers back to a medium that we know really works for them.
Though there is a lot of optimism on revenues, with some very positive figures, Radiocentre is continuing to play its part in pushing the positive story of radio advertising. We do not just want revenues to be restored, we want them to grow. We know that many companies have turned to digital advertising, in many cases social and search, and the reasons for it. We have made it a particular focus to show that online search for a brand increases after an ad has aired on the radio and this is one of the messages we push, particularly with smaller advertisers.
The team also has some exciting research work underway to create new tools to help optimise media campaign planning and creative effectiveness which I will merely tantalise you with. It will exploit the vast amount of data we have collated from measuring over a thousand radio advertising campaigns on Radiogauge over the last 13 years, using statistical analysis techniques to build up a solid evidence base to allow advertisers and agencies to mine the data for relevant insights based on the specific goals of their campaign.
Whether we have some nuggets of that project to share with you in November or not, Tuning In is back. So hold the morning of the 10th November. As we explore the future that is hybrid, I am delighted to tell you that this will be Radiocentre's first conference with delegates in person since before the pandemic started. However, we appreciate that for some, coming to London is just not possible so we are broadcasting it live and audiences will be able to interact wherever they are.
In the political world, the approach of waiting until the autumn to meet Ministers can also be now seen as an efficiency measure as, surprisingly, there was an almost complete changing of the guard at the Department for Digital, Culture, Media and Sport. We will be getting meetings with the new Ministers as soon as we can, and I have been to both the Labour and Conservative conferences to meet, mingle and promote on behalf of Radiocentre.
I did get to meet and have a long conversation with the new Secretary of State at the Creative Industries reception and her initial instincts are very encouraging for our industry. The All-Party Parliamentary Group on Commercial Radio is also helping amplify our issues and is kindly hosting a reception in Parliament in October. We are also getting out and about meeting relevant MPs.
The policy and regulatory world is ramping up for a very big autumn and an even bigger 2022. We submitted our response to the Ofcom Consultation on Regulation of the BBC and we got some good coverage in The Times for our analysis of the BBC performance against quotas submitted as part of that response. We await the final publication of the Digital Radio and Audio Review, the Digital Markets Unit of the Competition and Markets Authority is consulting on its approach and a Media Bill looms on the horizon. All of this feels like a backdrop to a big discussion on the BBC and on the importance of the tech platforms, and our opportunity to make sure that radio is properly understood and valued in those discussions. Our future is very bright in a world where there is fair access, fair competition and fair treatment.
There are "lots" of other things on the go too. Our ever popular training continues to get positive reviews and has also moved into the smartphone world, with an app to help induct new commercial staff. Clearance of ads saw a record week recently, and at the same time the team migrated to a new, better platform. Of course there are ongoing issues – and I recognise how important the RAJAR situation has been – but hopefully with the publication on October 28 th we can get back to normal service.
Nothing stands still at Radiocentre. Including Radiocentre itself which will need to move out of its current office over the next few weeks. So the history of the organisation is currently being packed into boxes in any spare moment anyone has, which is in itself a challenge given all that is going on.
---
Posted on Friday, October 8th, 2021 at 2:33 pm by Guest
---