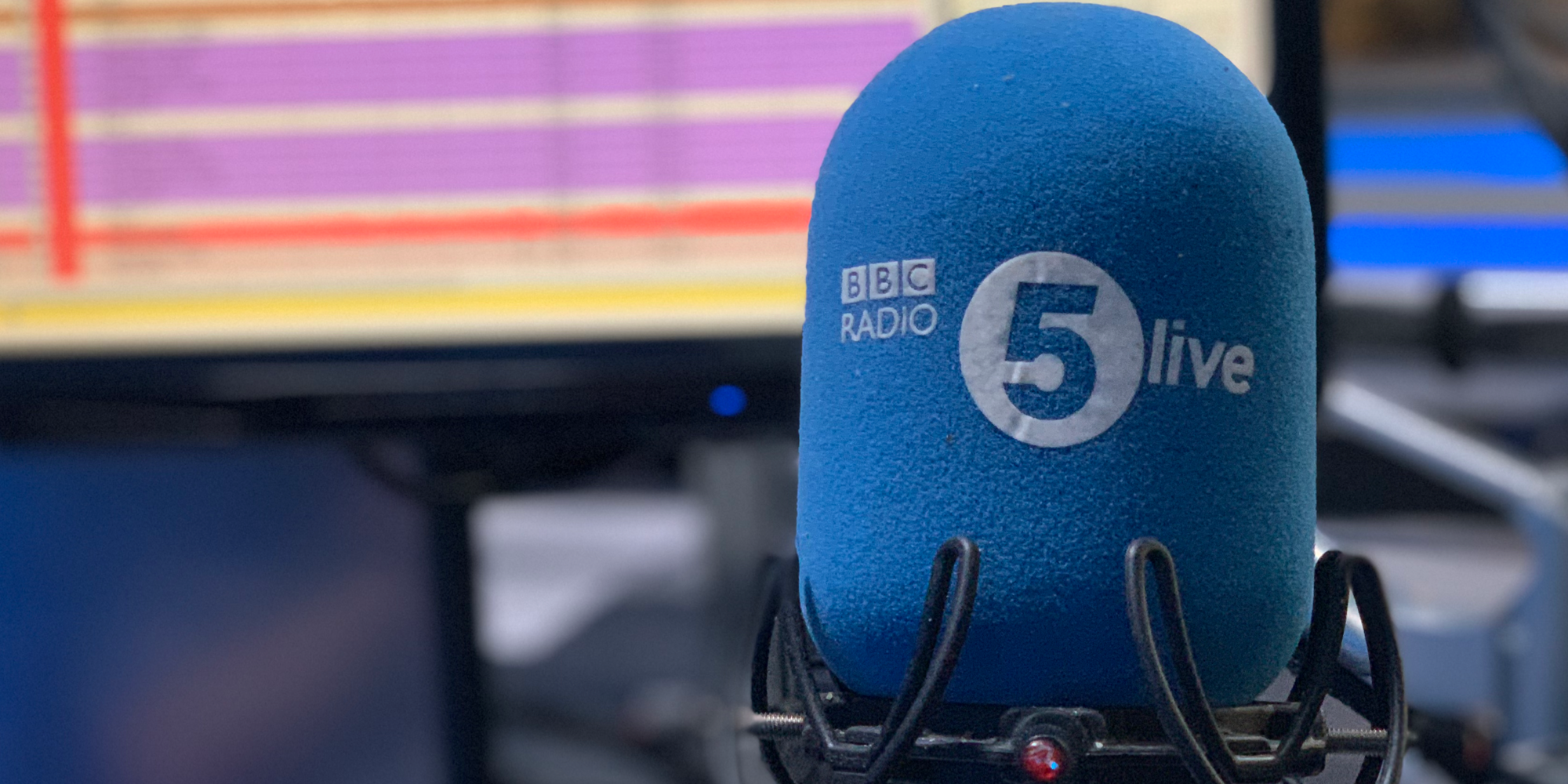 Some non-news/sport programmes are being dropped from the radio this weekend at BBC Radio 5 Live to allow the station to continue its news coverage of the situation in Europe.
Today, Friday, Elis James and John Robins's show was moved to Podcast only and Kermode and Mayo's Film Review won't be on the radio either, instead releasing a podcast later tonight on BBC Sounds.

Adrian Chiles and 5 Live Drive shows have been extended to continue the topical items.
Tomorrow, Saturday, Scott Mills and Chris Stark, who are normally on-air from 9am till 11am, plus Fighting Talk from 11am till 12pm, have been replaced by an extended Breakfast programme and Colin Murray hosting a news special instead from 10am till noon.
Sport will air as usual from midday, with regular updates from the news team, although there'll be no 606. Stephen Nolan will take over at 7pm.
The UK's other news and speech stations are also providing extra coverage of the situation in Ukraine, with Radio 4, Times Radio, talkRADIO, LBC and LBC News all covering the developing situation.
News Radio UK continues its rolling news format providing the latest international news every 10 minutes.
Hey Terrestrio-Digito Vibe-Tasters (TDVT). There's no @bbc5live show from Elis and I due to international events but we will have a podcast for you later to offer some distraction from #factors

— John Robins (@nomadicrevery) February 25, 2022
Due to the situation in Ukraine but we won't be on air today but we'll have a podcast for you later.
? Listen on @BBCSounds https://t.co/nVJ0IZo3qY

— Kermode and Mayo's Film Review (@wittertainment) February 25, 2022
Need a new or improved logo for your radio station? Visit OhMy.Graphics and see how awesome you can look.

Posted on Friday, February 25th, 2022 at 4:32 pm by RadioToday UK