 Smooth Radio goes national

Smooth Radio has officially launched its national service on the Digital One multiplex across the UK, making it the country's second biggest national commercial radio station.
Lynn Parsons, Mark Goodier, Dave Lincoln, Carlos and Andy Peebles lead the line-up of presenters and there's a new 'ambassadors' marketing campaign to attract new listeners.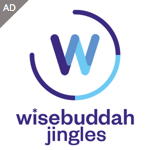 On Friday morning between 6 and 7am, Lynn was on Radio 2 where she's been covering the early breakfast slot since August; this morning she was starting her new temporary gig looking after Smooth Radio breakfast until Simon Bates makes the switch from Classic FM in January.
Lynn was joined by stars including Tom Jones, Beverley Knight and Nell Bryden for the launch show this morning and guests on Mark Goodier's mid-morning show included Eliza Doolittle and Paloma Faith. Rod Stewart also told Goodier in an interview that he and wife Penny are Smooth listeners. "Keep up the good work," he said. "It's a good station."
Regional information on the new Smooth Radio service continues with split news, travel and weather bulletins broadcast in the FM regions – North East, North West, West Midlands and East Midlands – as well as on regional DAB multiplexes. London FM listeners and those tuning in on Digital One hear national information.
Smooth Radio Managing Director Andy Carter said: "This is a landmark occasion for us. GMG Radio has its first national radio station and listeners have a real national commercial alternative to BBC Radio 2. The potential for the Smooth Radio brand is huge and with new blue chip partners such as Honda already on board, we are confident that it will be a hit with advertisers as well as listeners."
Smooth Radio Brand Programme Director Steve Collins added: "The music still takes centre stage on Smooth Radio but our stella line up of broadcasters have been joined on air by celebrity supporters throughout the morning. The station's sounding vibrant and initial feedback from existing and new listeners across the country is very encouraging."
GMG Radio's Smooth station in Glasgow will continue with its own local breakfast, afternoon and drivetime shows but take the network mid-morning, evening and overnight shows.
As we told you last week, there's also a new [link=https://radiotoday.co.uk/news.php?extend.6317.17]marketing campaign[/link], featuring listeners recruited over recent months, to promote Smooth to new audiences.