 The Breeze to arrive in Bath this month

Celador Radio has agreed a deal to take over the Bath local radio licence ahead of the end of the current owners' licence period.
It means their easy listening Breeze format will be broadcast on the 107.9 frequency in the city from 25th September.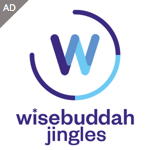 The licence, which first started life in 1999 as Bath FM, has a troubled history since 2006 after first being sold to TLRC, then Laser Broadcasting, South West Radio, YMC and One Gold Radio. The latter ran it as part of their Total Star brand until re-naming it as More FM earlier this year.
Celador won the licence in May, after it was re-advertised last November. At the time, Ofcom said it expected The Breeze to start broadcasting soon after the current licence expires on 14th November 2011 but added it could launch earlier if an agreement between the two parties was reached.
A spokeswoman for The Breeze told RadioToday.co.uk: "I can confirm that Celador Radio has reached an agreement with the existing 107.9 licence holders in Bath to switch broadcasting to The Breeze as of mid-night on Sunday 25th September 2011."
The Breeze started life for Celador last July on the South Coast, using licences the group had acquired covering Southampton, Winchester and Portsmouth. The brand arrived in Bristol, replacing Star 107.2, on Valentine's Day this year and the Bridgwater and West Somerset frequencies were added last month after Celador bought the Total Star station from One Gold.