 OXIS Media to represent Jack FM in Europe

The company which owns Oxford radio stations Jack FM and Glide FM has launched a new consultancy which will manage the Jack FM brand across the UK and Europe on behalf of owners Sparknet.
OXIS Media will take over consultancy work from ARI (Absolute Radio International), which has been exclusively engaged to manage national station Absolute Radio since 2008.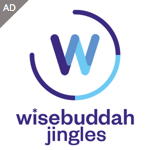 Based in Oxford, OXIS Media will be led by Ian Walker and says it will provide 'insights into the ever changing digital economy'. Ian told RadioToday.co.uk: "For too long traditional radio consultancy companies have been relying on the oldest tricks in the book, which seem to have been rehashed over and over again, all around the world. OXIS Media with its focus on both the traditional and new digital initiatives will offer clients a complete and fresh re‐think on the complex operational paradigms which affect media businesses today."
The JACK FM branded format licensed by Sparknet Communications in Canada will be represented in the UK and Europe by OXIS. Pat Bohn, President of Sparknet, says "We are very proud of the JACK FM brand and we look forward to Ian building and growing our partnership throughout the UK and Europe."
OXIS is a wholly owned subsidiary of Passion Radio (Oxford) Ltd, which holds the licences for Glide FM and 106 Jack FM Oxfordshire. ARI Consultancy will remain as the main shareholder of OXIS and the two stations, but will no longer be an active consultancy outside of its management contract to operate and run Absolute Radio in London on behalf of Times of India (TIML).
The ARI founders Clive Dickens, Donnach O'Driscoll and Adrian Robinson will continue to be involved with Absolute & Dowse which licences radio ideas and programming trademarks globally.