 Absolute Radio moves behind registration

Listening to Absolute Radio online will only be available to registered users, in a bold move by the national station.

New users will be offered the stations for a limited time but will be encouraged to register to hear the full set of services, along with higher quality streams and less commercials.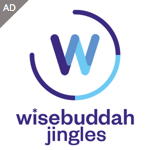 The station has 250,000 active users at the moment.
A spokesperson told us "We're committed to redefining radio for listeners and advertisers and maximising the opportunity of the internet for radio in a digital age. We want more of our listeners to hear a better, more personalised and free listening experience, while helping advertisers to target their messaging more accurately via InStream technology."
Users are asked their age, gender and location so the station can play targeted ads to them online.
The station blogged today saying listeners on Radioplayer will start to see the change very soon, and in time they plan to roll out the experience across all connected players, including Absolute Radio's mobile apps.
What do you think? Is Absolute Radio setting the trend for others to follow or is this a mistake? Let us know your views in the comments.