 Absolute Radio to play Gold over & over

Absolute Radio has drafted in singer Tony Hadley from Spandau Ballet to sing Gold live on breakfast next Monday.

Host Christian O'Connell has also vowed to play the song as many times as GB wins Gold medals – currently standing at 22.
The station is backing the Olympics big style, with live programmes from Hyde Park each evening, and has even painted its front door, in Golden Square, Gold.
Tony Hadley was on-air yesterday morning and told Christian: "I'm proud to do it I think it will be good fun. Very proud to sing the song absolutely and all the Spandau boys will be over the moon about it"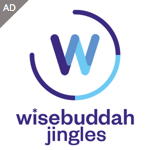 Christian asked Hadley "everyone wants to know are you getting the money in, the royalties, I've been getting all sorts of tweets and texts coming in asking if you are going to be a millionaire after Monday's show?."
Tony responded "Look everyone get's a small piece of it which is lovely but you'd have to have a hell lot of plays on radio to be a millionaire. But seriously I've got to say it's amazing isn't it. We spoke about it the other day and were wondering if we'd get to 20 and now we're at 22 and we've got what four or five days left. It's unbelievable I'm so proud"
The new golden-doors were revealed live on-air by OC and officially opened by British Olympian Kris Akabusi.
After cutting the ribbon, Kris told listeners: "What can I say, it's a fantastic day! When I got here I thought 'I've arrived… he's given me a golden welcome! I've just had an Olympic gold moment with my main man on breakfast radio the Olympian DJ Christian O'Connell and his golden doors".
OC said, "Presenting a national breakfast show every day from Golden Square is something we couldn't ignore during the games. Now everyone visiting our studios will know we are backing our boys and girls 100% to go for gold…just not in the Henry Kelly sense".