 BBC to network all radio stations for 90th

In a planned first for BBC Radio, all stations owned by the corporation around the UK and the world will broadcast the same output for a three minute show.

Radio Reunited will take place on November 14 at 17:33 GMT – ninety years since the first broadcast from the British Broadcasting Company in 1922 – to a potential global audience of 120 million people across every inhabited continent.
The three-minute transmission will be based on recorded messages from listeners around the world on the theme of the future. Each of an estimated 60 BBC radio stations will choose one message and many of them will then be mixed together and set to a musical score specially composed by Blur frontman Damon Albarn.
It will form the centrepiece of the on-air celebrations to mark 90 years of BBC Radio, which will also feature a wide range of special programming across BBC stations, full details of which will be announced nearer the time.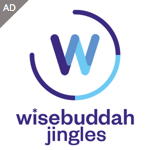 The process of gathering the messages begins this week, when listeners will be invited to contribute a single, short missive to their radio station addressed to future generations to be listened to 90 years from now. The message could be a hope, a fear, an observation, question or piece of advice, and could be tweeted, texted or e-mailed. Listeners whose messages are chosen will be invited by their chosen station to record their thought. One message from each of the stations involved will be sent to Damon, who will use the recordings as the basis of the simulcast.
All the messages received by the BBC will be passed on to the Mass Observation Archive at the University of Sussex to ensure they are preserved for another 90 years and can be made available for academic research.
Tim Davie, Director BBC Audio & Music, said: "This ambitious project will bring all of the BBC's UK stations together for the first time in their history to mark 90 years of radio broadcasting. It is great news that Damon has agreed to curate Radio Reunited and join us in looking forward to the next 90 years of radio."
Damon Albarn said: "I love the idea of stations across Britain and the World Service coming together, with all of our different lives and circumstances, even if it's only for a few minutes. It's a powerful idea."