 Absolute Radio… now available on Xbox

Following its trend to launch on as many devices as possible, Absolute Radio has now launched an app for Xbox Live.


The app, which launched today, offers Xbox LIVE Gold subscribers instant access to live streams of Absolute Radio's network of stations. Users will now be able to hear programmes including the Frank Skinner Show, the Ronnie Wood Show and exclusive live commentary of Premier League football games.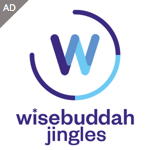 Paul Brown, Technology Director at Absolute Radio said: "There are millions of Xbox users in the UK that are slap-bang in the middle of our target demographic of reluctant adults, so launching on this platform is a significant moment for our business and brand. Yet again, Absolute Radio is breaking new ground to make it as easy as possible for our listeners to use and interact with our content and services."

The Absolute Radio app, the first on Xbox by a commercial station, will live-stream the Absolute Radio main station along with its network of decade stations including Absolute Radio 60s, Absolute Radio 70s, Absolute 80s, Absolute Radio 90s, Absolute Radio 00s and Absolute Classic Rock.



Don't forget, we can send you radio news via email direct to your inbox with a number of options. Just use the form below to register.



Posted on Thursday, November 22nd, 2012 at 5:15 pm by RadioToday UK