 Mark Page plans new Teesside radio station

Broadcaster Mark Page has committed himself to bring a local radio station back to Teesside after TFM left town to share programmes with Metro.


He wants a local station with local studios serving Teesside, Hartlepool and Darlington, and will start with a trial licence from Ofcom.
"I've been working on this since the TFM move to Newcastle and have plans in place to operate a trial station followed up by a serious licence bid," he said. "I'm hoping that with the excellent lobbying so far, Ofcom can see that there is a demand.
"It can be met with an FM licence to cover this area, which numbers around 400,000 people and that's a sizeable audience. A DAB licence would be unrealistic in terms of it producing only a small audience and would be completely unviable."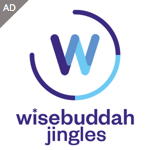 Mark has just ceased operating the British Army's radio network after 12 years, due to BFBS being awarded a new contract to operate local services.
"We have already investigated transmitter sites, studio sites and have got everything we need to do a trial or indeed full time broadcasts. We need to show Ofcom we want a station in our own area, broadcasting from the heart of it, because BBC local aside, the whole area is only served by broadcasters on Tyneside.
"Commercial radio is a unifying factor for Teesside, Hartlepool and Darlington and we certainly have the wherewithal to make it happen."
Mark has many connections with the area having joined Radio Tees as a school boy and later went on to present breakfast at the station for five years.
He is interested in speaking with local businesses about how they would re-use locally originated broadcasts again. He can be emailed through [email protected]