 IBC Tamil radio station found in breach

A complaint about London-based digital radio service IBC Tamil has resulted in the broadcaster being found in breach of Ofcom licence conditions.

Mr Rajasingham Jayadevan complained that a news item on the station was "highly" partial and that the reports were inaccurate in that he stated that he had not – as stated in the programmes – been "arrested", nor had he in the past handled money in a "fraudulent manner".
The news bulletins in question were broadcast in Tamil. Ofcom commissioned an independent translation and transcript of the output. In summary, Ofcom noted that the news bulletins included reports about the alleged actions of Mr Jayadevan at the Wembley Eelapatheeswara Hindu Temple. In particular, it was reported that he had been arrested by the police after allegedly carrying an act of violence, and of having carried out other acts of fraud and violence in the past.
The station reported that Mr Jayadevan had been engaged in violence and handled money in a fraudulent manner.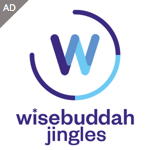 So Ofcom asked the station how this complies with Rule 5.1 of the broadcasting code which states "News, in whatever form, must be reported with due accuracy and presented with due impartiality".
The Licensee stated its belief that the information concerning Mr Jayadevan was "from a reliable source and of common knowledge [and] therefore considered to be accurate" and that the issue of any factual inaccuracies in the programmes was due to: "problems of translation between 2 languages".
The presenter and researcher responsible for the broadcast have since been let go and all broadcast staff have been refreshed on procedures and guidelines.
Ofcom upheld the complaint saying the station did not take appropriate steps to ensure the story was reported with due accuracy and presented with due impartiality. Ofcom has therefore found the material to be in breach of Rule 5.1 of the Code.