 BBC radio stations return to Scotland TV

Five radio stations which were dropped from Freeview in the evenings in Scotland to make way for BBC Alba are returning to the platform.
The BBC said in May 2011 that 13 radio stations would be replaced by one television channel, but later reduced that number to ten. And now, five more stations are returning to full time carriage on the Freeview platform, meaning a total of eight BBC radio stations are available 24 hours a day.
The Beeb has prioritised stations which are not available on FM in Scotland and listened to listener feedback.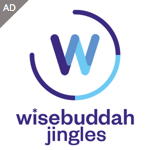 The stations which remain off Freeview in the evenings are BBC Radio 1, BBC Radio 2, BBC Radio 3, BBC Radio nan Gàidheal and BBC World Service.
Alix Pryde, Director, BBC Distribution explained more about the decision: "For those wondering where the capacity has come from, our Red Button text service is running in less capacity now than in 2011 thanks to an increase in efficiency and we're reducing the audio bit rate of our TV channels from 256kbit/s to 192kbit/s on Freeview in Scotland; 192kbit/s is on a par with other public service broadcasters' main channels.
"So as you can see, this good news is not without its trade-offs. But we have considered them very carefully and believe we have struck the right balance."
The following radio stations are now available around the clock on Freeview in Scotland:
BBC Radio Scotland (mono in the evenings)
BBC Radio 1Xtra (stereo)
BBC Radio 4 (mono in the evenings)
BBC Radio 4 Extra (mono in the evenings)
BBC Radio 5 live (stereo)
BBC Radio 5 live sports extra (mono in the evenings)
BBC Radio 6 Music (stereo)
BBC Asian Network (mono in the evenings)