Mark Forrest drops to four nights on BBC locals

Mark Forrest will be taking Fridays off from April as BBC Radio York breakfast presenter Georgey Spanswick takes over the networked evening show for one day a week.
Georgey regularly covers for Mark and will continue her role at Radio York.
She says: "Friday evening is everyone's favourite time of the week so when better to be broadcasting to the whole of England? I'm really looking forward to helping BBC local radio listeners get in the mood for the weekend.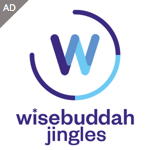 "The show will be a mix of the day's talking points, great music and entertainment. But most of all I want to start the weekend with a laugh."
The networked evening show was launched in January 2013. It's syndicated across every BBC local radio station in England and broadcast from the BBC's Leeds studio.
David Holdsworth, the controller of English Regions, says: "The change is designed to give the Friday programme a different feel to the rest of the week. We're thrilled Georgey will be hosting it. She is a warm and engaging presenter who already has a strong rapport with local radio listeners.
"I'm also delighted Mark will continue to present the programme throughout the rest of the week to build on his successful two years on the evening show."
The programme will be broadcast on all 39 BBC local radio stations in England and the Channel Islands from April 3rd whilst Mark Forrest will continue to host the programme during the rest of the week.