More Cherrie McIlwaine at BBC Radio Ulster

Cherrie McIlwaine's evening music programme is being extended to five days a week at Radio Ulster.
In addition, John Bennett will now present the Saturday Club as well as the Sunday Club, towards midnight each weekend evening.
The Radio Academy Awards Station of the Year is also offering a slot each Monday and Tuesday at 10.15pm for new music. Kicking off this slot on Monday nights will be Vinny Hurrell, who listeners will know from The Nolan Show. Tuesday nights will see the station introduce listeners to fresh broadcasting talent in the programme New Voices.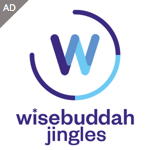 Wednesday through to Fridays from 10pm-11pm will be the new home for three specialist music programmes. On Wednesdays, Soundscapes With Stephen McCauley will feature an exploratory and cinematic mix of contemporary classical, electronica, ambient and acoustic music. On Thursday nights, Songbook With Eamon Friel will see Eamon play popular, influential and esoteric songs from past and present. On Friday nights Jazz World With Linley Hamilton sees Linley select contemporary jazz from the emerging Irish jazz scene and from around the world with profiles of local and touring performers.
Sunday afternoons at 2pm will also be a home for new voices. This will start with finding new musical talent as 64 primary and secondary school choirs from across Northern Ireland compete to win the title of BBC Radio Ulster's School Choir Of The Year.
Following on from this seven-week series, the station will introduce an hour-long music and chat programme to cater for older listeners. Classical Connections With John Toal at 3pm on Sunday afternoons will be BBC Radio Ulster's new flagship classical music programme.
Lynette Fay will be setting listeners up for Saturday evening with a lively mix of music, features and interviews in her new two-hour programme The Lynette Fay Show at 6pm each Saturday evening.
Other existing programmes moving to different times in the schedule are: Caschlár with Brian Mullen will move to the later time of 8pm on Saturdays; Folk Club With Colum Sands will move to Sunday nights at 7pm and Jazz Club With Walter Love will move to the later time of 9pm on Sundays.
Also on Sundays, the Ulster Scots programme Kist O Wurds moves to 6pm following Sounds Sacred with Noel Battye (5pm-6pm). Pipes & Drums will move to 6.30pm.
Fergus Keeling, Head of Radio, BBC Northern Ireland, says: "These latest changes to the BBC Radio Ulster late evening and weekend schedules during our 40th birthday year will hopefully reinforce our commitment to the best music and speech programming in Northern Ireland. By commissioning some new programmes and moving existing nuggets around in the schedule I hope that our listeners will find even more on offer from our family of presenters. We are also committed to developing new talent and there are now dedicated spaces in the schedule to do just this."