Lyca Media calls time on Slough station

Slough, Maidenhead & Windsor station Time 106.6 is being closed down by owners Lyca Media.
Time's website currently says "We are currently working on something awesome and will be back soon. Stay tuned!" but RadioToday understands Lyca has decided to pull the plug on the station instead after problems with its transmitter site. Richard Linton hosted the last show today and the last song played just before 8pm was Star by Earth Wind and Fire as a tribute to the station's original name.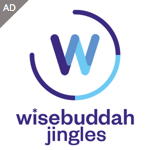 The station is now in automation ahead of the transmitter being turned on Monday at midday. A closedown message says the station will endeavour to resume regular programmes in the future but needs to close down due to unforeseen circumstances with the transmitter and aerial.

Time 106.6 has had a troubled couple of years, with its parent company entering administration in January 2014 and being sold to Lyca Media a month later along with its sister stations for an estimated £2m.

The most recent RAJAR for the station gave the frequency its lowest ever and average hours, and 19,000 listeners in a TSA of 305,000.

Time 106.6 was re-awarded it licence in 2013 after competition from Asian Star.

The station launched as Star FM in 1993 on 101.6 FM but moved to a clearer frequency of 106.6 some years later. It was bought by London Media Company (owned by Sunrise) and rebranded to Time in 2006.

Star was one of the first stations to launch using computer playout system – a feature which warranted a local television news feature, featuring original management and staff, including breakfast presenter Peter Dickson.

Here's the full statement from the station:

Time 106.6, the commercial radio station for Slough, Maidenhead and Windsor, is to go off the air this month after being left without a transmitter site.

The station, which originally launched in 1993 as Star FM, has always broadcast from aerials on one of the prominent chimneys of Slough Power Station. Last year, following a change in policy by SSE, the owners of the power station, Time 106.6 was told that it would have to leave the site by this summer.

Strenuous attempts to secure an alternative location capable of adequately serving the three towns on the FM frequency have failed, most recently with the refusal of permission to put the aerials on a site at North Lodge near Windsor.

The Slough-based station was about to invest in new state-of-the-art studios and has now postponed a major re-launch planned for later this year.

Time 106.6 says it cannot go ahead with any further capital expenditure until it has a guaranteed means to transmit the signal in future: "We have been left with no alternative.

You can't operate an FM radio station without a suitable FM transmitter site – and we would be in breach of our Ofcom licence to come up with any other solution."

Don't forget, we can send you radio news via email direct to your inbox every weekday at 11am. Just use the form below to register.



Posted on Thursday, October 15th, 2015 at 8:00 pm by UK - Reporter