Bauer to apply for Glasgow FM radio licence

Bauer Media will test a new format via a 30 day trial in preparation for applying for the upcoming Glasgow FM licence.
Clyde Rocks starts tonight at 8pm with a two hour sports show and will be available on DAB for the next month.
Regular daily content will feature rock music while weekend programming includes Rock and Goals providing a mix of music and live score updates from Scottish football on Saturday afternoons.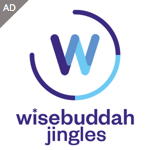 Breakfast is with Gavin Pearson, daytime with John Milne and afternoon drive with Fraser Thompson.
Graham Bryce, Managing Director for Bauer Radio in Scotland, said: "There has never been a better time for a radio station dedicated to rock music alongside sports news and discussion and with more than 40 years of local radio heritage behind us there is nobody better placed to provide it than Radio Clyde. We see Clyde Rocks as something that Glasgow and the West has a real demand for and we believe that the station has the potential to be a major addition to the radio market in the region.
Applicants for the licence, which will be advertised by Ofcom after Global gave it up last year, will be free to choose which area they'd like to broadcast to – Paisley or the wider Glasgow area. The application fee (£10k or £25k) reflects the potential audience of the new station.
The different approach reflects the history of the licence, which was originally a station for Paisley as Q96, then relocated to East Glasgow and turned into a classic rock station. Most recently it was known as XFM Scotland.
Global surrendered the licence after not being allowed to provide a networked feed of Radio X on the station from London, however the new application document says applicants are free to submit proposals offering more or less 'localness' as they regard as appropriate.
96.3 was used for Q96 which launched in September 1992, before becoming Rock Radio then Real Radio XS, and more recently XFM Scotland.
Graham Bryce continued: "We wanted to test the current market for rock music and so dedicated our Clyde 1 LIVE! concert in December to a rock line-up with the likes of Noel Gallagher's High Flying Birds and the Stereophonics and it was an unprecedented success, selling more tickets than any other Clyde 1 LIVE! event before it. Rock continues to dominate live music right now as evident with the Stone Roses headlining T In The Park as well as Noel Gallagher again and Biffy Clyro at Glasgow's Summer Sessions.
"Glasgow and the West boasts a rich rock music heritage going all the way back to The Sensational Alex Harvey Band, Simple Minds and Deacon Blue through Primal Scream, Gun, Texas and Travis and right up to today's favourites like Twin Atlantic, Biffy Clyro, Paolo Nutini, Chvrches and Frightened Rabbit. So the music you will hear on Clyde Rocks will reflect all of this and more; better still is the opportunity we will give listeners to shape the playlist by giving us their feedback throughout this ground-breaking 30-day trial transmission.
"Just as important in the Clyde Rocks mix is the prevalence of sport and the foundation for this is the incredible ongoing success of Superscoreboard, which has now enjoyed 42 consecutive football seasons on the airwaves. With Rangers re-joining Celtic back in the top league next season alongside the likes of Motherwell, Hamilton Accies and Partick Thistle there is huge interest across Glasgow and the West in our national sport, not to mention in the success of the likes of Glasgow Warriors and Glasgow Rocks.
"Radio Clyde also enjoys a close affiliation with a diverse range of recent and upcoming sporting events in Glasgow and the West including a unique partnership with Glasgow 2014 as well as working with the Homeless World Cup 2016 in July and Red Bull Neptune Steps 2016, held earlier this month. Clyde Rocks gives us another platform to talk up the proud sporting reputation that all these events and teams, plus many more, have built up together.
"Clyde Rocks represents a significant investment by Radio Clyde into a new station for Scotland including opportunities for job creation and we believe we can bring something new to the market that listeners will love and will deliver a new audience to advertisers. We look forward to hearing from listeners once the best rock and sport for Glasgow and the west goes on air at 8pm tonight."