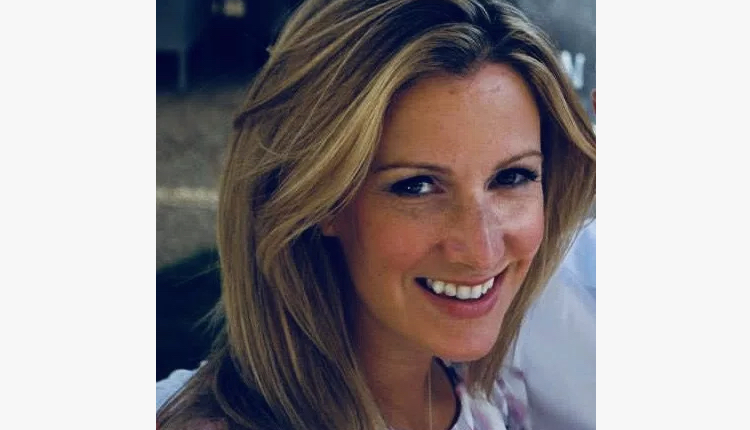 5 live's Rachael Bland reveals incurable cancer

Rachael Bland, BBC Radio 5 live presenter and co-host of the "You, Me and the Big C" podcast has been told her breast cancer is incurable.
Rachael was diagnosed with cancer in November 2016 and has now started new clinical trials run by the Christie in Manchester after being told it is now metastatic.
A blog post on BigCLittleMe.co.uk by Rachael explains how she took the phone call to confirm biopsies have come back showing the same cancer is back and is in the skin.
NEW BLOG: LIVING ON A PRAYER The cancer is back and all my hopes now rest with a clinical trial run by the amazing team @TheChristieNHS It seems right tell you about this on #InternationalClinicalTrialsDay #ICTD18 #ICTD #cancer #clinicaltrials #youmecigc https://t.co/eiJU5l3Pko

— Rachael Bland (@Rachael_Hodges) May 20, 2018
Rachael has received a large amount of support and messages on social media from colleagues and listeners, which her well for the trails.
Rachel , I'm thinking about you , as well as sending you all my love . Stephen

— Stephen Nolan (@StephenNolan) May 20, 2018
Every single ❤️????to you, @blandsteve and Freddie. If anyone can do this Rachael, you can. Keep kicking it xx

— Anna Foster (@annaefoster) May 20, 2018
Oh Rachael, my thoughts are with you and your family. Big hugs.

— Iain Dale (@IainDale) May 20, 2018
Bloody hell Rachael. Sending loads of this: ❤️❤️❤️❤️❤️❤️????????

— Victoria Derbyshire (@vicderbyshire) May 20, 2018
Sending lots of ❤️ Rach and thinking of you and the family – if anyone can kick this thing's backside it's you ????

— Stuart Clarkson ? (@stuartclarkson) May 20, 2018
Sending love, prayers, and deep respect for your strength through all this Rach. Yours and Steve's. ??

— Shelagh Fogarty (@ShelaghFogarty) May 20, 2018
Thinking of you Rachael, @blandsteve and your little boy.

— Chris Mason (@ChrisMasonBBC) May 20, 2018
FFS! I'm so angry for you. How you managed to get "lucky" "proud" and "help others" into that blog is beyond me. You are inspirational to me and from what I've read of your blogs and interaction here a truly Good person. Please let the trials work x

— Stevie (@SPH1964) May 20, 2018
I am unbelievably gutted for you Rachael. And your lovely husband and son. The podcast has been such a friend to me since my diagnosis and I am so heartbroken at the unfairness of this for you. I'm sure you don't feel it right now but you are so brave. I will pray for you.❤️

— Amanda Steele (@SteeleAmanda) May 20, 2018
Hi Rachael, you're such a fabulous person. I'm shocked, this isn't fair. My fingers are crossed so tightly for you. ❤️

— Carol Lowe (@carollowe98) May 20, 2018
Reading this with Jo, and echoing the thoughts of everyone else here – right behind you, @blandsteve and Freddie ???

— Will Cooper (@willcooper) May 20, 2018
You don't know me, but I know lots of people who know you which is why I started to follow you. I am really sorry to read this news, but hope the trials will slow it's vile progress. HF xx

— Helen Foster (@helenemfoster) May 20, 2018
Ah Rachael – that is utterly crap news. Sending much love to you, Steve and Freddie. And daily prayers. You're doing amazing things on air and on the pod. We are so proud of you xx

— Eleanor Oldroyd (@EllyOldroyd) May 20, 2018
Really sorry to hear this, thoughts with you x

— ᔕᗩᗰ ᑕᒪᗩᑕK (@Clack_Sam) May 20, 2018
So sorry to read this Rachael. Believing in that greater power, sending you those collective prayers.

— Brett Spencer (@brettsr) May 20, 2018
This is the one to smash it!

— Dianne Oxberry (@DianneOxberry) May 20, 2018


Don't forget, we can send you radio news via email direct to your inbox with a number of options. Just use the form below to register.