 Made in Manchester for the World Service

Made in Manchester has been commissioned to make a two part series for the BBC World Service.
The documentary is presented by former BBC2 Money Programme presenter and financial journalist Max Flint.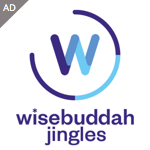 Just Add Cash airs on the BBC World Service from Tuesday August 7th asking the question 'Could Inflation be Good for You?'.
MIM Creative Director Ashley Byrne says: "The series explores the negatives and positives of rising prices including the impact of inflation on Germany's Weimar Republic in the years after the First World War when the country printed more and more money to pay its workers and pay its debts.
This two part series follows in a long line of BBC commissions for Made in Manchester this year – most recently The Day I Met the Queen and The Path to London: A Paralympic Journey (both for Radio 5Live).
Made in Manchester is also running a series of seminars in the summer and early autumn showcasing how an independent production company works.
The sessions are aimed at anyone who is interested in knowing more about independent production, its relationship with broadcasters and how to work with a company like MIM. Click here for booking and details.