 Three new presenters at BBC Asian Network

New talent and a new schedule is waiting for BBC Asian Network as it gets ready to celebrate its 10th birthday next month.


Tommy Sandhu will host an extended breakfast show, followed by Nihal who'll take his phone-in show to the morning from 10am. Noreen also has a longer show earlier, taking the full afternoon slot from 1.30 – 5pm. Bobby Friction meanwhile moves from lates, where he's been for over six years, to a new show between 5:40pm and 9pm with Anushka Arora.
Anushka is just one of three new presenters joining the network. She will join Asian Network from Sunrise Radio where she presented as Deepa Rai. Suzi Mann also arrives fresh to Asian Network to host the new Sunday Asian Download Chart Show from 3 – 6pm. Finally, 23-year-old Mancunian Yasser will take over from Bobby Friction at night.
Bobby Friction said: "This is a big new chapter for me as a broadcaster. I'm excited to have the opportunity to present in prime-time and to be able to continue to support great music from the UK and globally with Anushka. I'm also happy that the BBC Introducing legacy will continue as I pass the baton to a new talent that I have mentored for the past 5 years."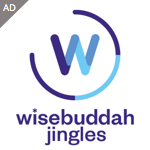 Rounding off weekdays, Ray Khan will host the late night Hindi/Urdu slot from 9pm and Gagan Grewal moves to the all-new weekend Breakfast show. Raj and Pablo stay in their weekend morning home with even more movies from Bollywood and beyond and Murtz continues with the Saturday Request Show. That's followed by Suzi Mann on the Chart and the Panjabi Hit Squad will continue to pump up Saturday nights with Kan-D-Man and Limelight from 9pm. Sunday's raft of new regional language programmes – including the new home for Bhangra music – will be announced next month prior to their launch in December.
Controller Radio 2, 6 Music and Asian Network Bob Shennan said: "Asian Network is growing in reach and popularity and it's essential that we continue to celebrate, champion and reflect the lives of all the UK's Asian Communities. Our tenth birthday feels like the right time to refresh and re-energise our schedule, keeping our listeners' favourites at the heart of the network whist bringing some dynamic, exciting new talent to the airwaves."
Asian Network Head of Programmes Mark Strippel added: "This is the right moment to build on our recent RAJAR results and an impressive summer of distinctive content with a new streamlined schedule focusing on the very best of Asian Network. It's important that we continue to evolve and strengthen our engagement with audiences. We'd like thank all of our departing DJs for their significant contribution and we wish them the very best for the future."