David Tennant to play Absolute Virgin Mary

Doctor Who star David Tennant has agreed to take on the role as the Virgin Mary in Absolute Radio's celebrity nativity play this year.

The Scottish star will appear in full costume alongside breakfast show host Christian O'Connell as Joseph for the tongue-in-cheek one-off performance which is being broadcast live across the UK on Absolute Radio from their central London studios.
The nativity-with-a-twist will also feature former Arsenal football legend and Rock n Roll Football presenter Ian Wright in a mystery role (he will only be given his costume and script on the day) and live music will be supplied by singer songwriter Newton Faulkner.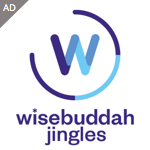 The roles of the three wise men will be performed by three David Tennant fans who won an Absolute Radio competition to co-star with him.
Absolute Radio presenters will take on the remaining roles including breakfast show co-presenter Richie Firth as "the star", Travel presenter Maggie Doyle as "Queen Herod", Newsreader Andrew Bailey as "Narrator" and fellow DJ Russ Williams as "Shepherd".
Christian O'Connell said, "David Tennant fans are going to really enjoy seeing his masculine Scottish jaw-line peeking out from under a head-scarf with me on his arm. He'll need to draw on all his luvvie training to avoid being out-acted by me and Wrighty on the day."
The Christian O'Connell Breakfast Show Celebrity Nativity will be broadcast live across the UK on Friday 21st December at 8:00am on Absolute Radio. It will also be filmed and made available for viewing online later the same day.