 Helen Boaden appointed Director, BBC Radio

Incoming BBC Director General Tony Hall has appointed former BBC Radio 4 Controller Helen Boaden as Director of BBC Radio.

The new position is a replacement of the BBC Audio and Music post, which was most recently held by Tim Davie.
During Helen's time at Radio 4, the network won Sony Radio Academy Station of the Year for two consecutive years in 2003 and 2004.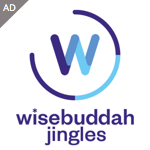 "It is a huge pleasure to be returning to my first love of radio. I look forward to working with our outstanding Controllers and some of the most creative on and off air talent in the BBC," Helen said.
"The British public love BBC Radio and I intend to cherish and champion it."
Helen is a Fellow of the Radio Academy and currently Director of BBC News. She'll take up her new post from April 15th 2013.
In other appointments today, Tony Hall has made James Purnell as Director, Strategy and Digital and expanded Tim Davie's BBC Worldwide role
Speaking about today's announcements Hall said: "I am building a senior team that will define the BBC and public service broadcasting for the next decade. It will be a team that is made up of outstanding talent from outside the BBC combined with the best people from within.
"There will be more changes over the coming months and there is a lot of hard work ahead but today's appointments are the first steps in delivering that vision."
Following nearly five months as Acting Director-General, Tim Davie's new role at BBC Worldwide will now incorporate a more strategic global perspective. As CEO, BBC Worldwide and Director, Global, Davie will be responsible for developing the BBC's international brand and editorial strategy.
Tim Davie added: "I am very pleased to take on the important task of building the BBC brand globally and leading a growing, creative BBC Worldwide."
The BBC will now begin the process of recruiting a new Director, BBC News, and Director, BBC Television. These posts will be advertised shortly.