Metro & TFM promotes £16m worth of jobs

Metro and TFM's Million Pounds of Work Campaign has promoted £16,000,000 worth of jobs so far this year.
The annual January campaign aims to encourage local employers to advertise any job vacancies for free via the two North East stations. The stations then promote these vacancies on-air in news bulletins, on their websites and social media.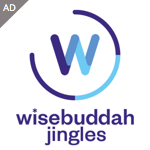 So far this month the stations have published 531 jobs online and over 200 businesses have been involved. The current total is £16,319,993.46 with a few days of the campaign remaining.
Sun FM in Sunderland also run a similar promotion, creating a Million Pounds Worth of Work for Wearside.
Regional Content Director Chris Pegg said: "Now in its fourth year Million Pounds of Work has once again shown how our stations can have a genuine positive impact on the lives of our listeners; in the last couple of weeks we have highlighted over 15 million pounds of work and have had some great successes with our listeners securing interviews and jobs."
In previous years the campaign has attracted the attention of Sir Richard Branson and the Deputy Prime Minister Nick Clegg. This year, Prime Minister, David Cameron, has backed the campaign saying" "What is needed here in the North East, as in other parts of the country, is encouraging firms to take people on, encouraging people to set out and start their own businesses and that's exactly what the campaign is doing and that's what the Government's trying to back."