BBC Radio 1Xtra Live heads to Birmingham

1Xtra Live will take place in a yet to be named venue in Birmingham later this year, and promises some of the biggest names from the urban music scene.
In recent years, Radio 1Xtra Live was held over a few nights in different venues around the country but for this, its seventh year, it will be in just one city for one day on the 15 November.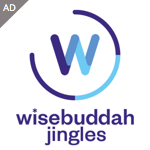 he show will be simulcast live on BBC Radio 1Xtra and BBC Radio 1 and also available on online afterwards.
In addition to the show, Radio 1Xtra will embark on a week of outreach work across the city in the run up to the main event where performers and 1xtra DJs will be getting involved with supporting activities and meeting listeners in the local area.
1Xtra's presenters will also be broadcasting their radio shows live from the city while they are there.
Radio 1Xtra presenter Charlie Sloth says: "I'm so excited about 1Xtra live being in Birmingham for 2014 because it's a great city for urban talent and really vibrant. The fact we've packed four nights into one just means it's going to be four times as good. It promises to be an unforgettable experience and for anyone who's been before, the one thing I can guarantee is… it's gonna be a big man ting."
Ben Cooper, Controller, BBC Radio 1 & 1Xtra, says: "I went to my first ever gig in Birmingham, so it's great to be able to bring 1Xtra Live to such an amazing city that means a lot to me."
Tommy Nagra, Head of Business Development, BBC Birmingham, says: "Birmingham's young and diverse audiences make the city a perfect fit for BBC 1Xtra – we're delighted that they are coming here. It's our aspiration at BBC Birmingham to host more of these big events over the coming years."
The line-up and ticketing details will be announced later this year.
The event was announced by Ben Cooper during his keynote speech at the #Rethink Media Festival in Birmingham yesterday.