UBC drops shares to raise Audioboo cash

UBC Media has taken a dilution in Audioboo shareholding from 39% to just under 20% to help raise £3.5m for the audio social network.
The actions value Audioboo at over £15m with UBC owning 20%.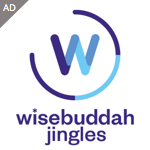 UBC, headed by Simon Cole, has also agreed a period of exclusivity for a reverse takeover of 7Digital to create one digital content business.
The Company announced in November last year that it had entered into a Letter of Intent with privately owned 7digital with a view to creating a new publicly listed company combining the broadcast assets of UBC, including its investment in Audioboo, with those of 7digital.
UBC Chief Executive Simon Cole: "I am pleased that our strategy is progressing on track, and thank shareholders for their patience whilst we complete this transformation of the Company. Our aim is to create a new public company via 7digital which will be perfectly placed to exploit the rapidly developing market for online and mobile music services. The evidence is that the growth in this market will be in curated services which consolidate music and radio in one place and our new company will be perfectly placed here.
"Our strategic investment in Audioboo compliments this well and I'm pleased that today we have found a way to both finance Audioboo's future at a good valuation and secure value for our shareholders in any future growth."