UTV says the strategic review of its 13-station local radio division in Britain is still ongoing, as it announces an increase in overall group revenues for the first 3 months of 2015.
The group said in January that it was assessing the options for the future of the local stations and could sell some or all of the portfolio, which includes Signal in Stoke, The Wave in Swansea and Pulse in Bradford.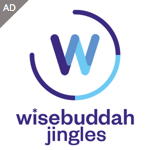 RadioToday understands discussions have been held with a number of interested parties, with Juice FM in Liverpool thought to be a target for Global Radio.
UTV is also facing a challenge for its Wolverhampton licence from Panjab Radio's Asian Fx.
The group said today that radio revenues were unchanged in the three months to the end of March, at £13.276m compared with £13.275m in 2014. Overall group revenues for UTV Media (which includes its television and radio portfolio in Ireland) are up 7% to £29.7m this quarter.
It said in a statement: "Radio GB is operating to plan with price increases successfully implemented in talkSPORT largely eliminating the traditional fall back in profitability in a post major football competition year. The successful bid for the D2 DAB multiplex licence offers a strong growth opportunity in 2017 after the anticipated profit uplift from the Euros in 2016. Our Local Radio assets continue to perform well and are outperforming the market. The strategic review of these assets is ongoing."