Jazz FM and BBC Radio to operate jazz station

The BBC has teamed up with Jazz FM and the EFG London Jazz Festival to launch a pop-up radio station covering the London Jazz Festival.
It's the first time BBC Radio is working with the commercial station to offer shared content for audiences. Content will include Jazz FM's rare archive coverage of Ella Fitzgerald in concert from the 1990s and a vote on the 50 Greatest Jazz Figures.
Presenters including Jamie Cullum, Julian Joseph, Clare Teal, Craig Charles, Helen Mayhew, Jez Nelson, Geoffrey Smith, Claire Martin, Chris Philips, Alyn Shipton and many more will be on the digital station.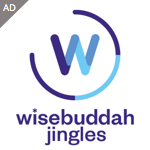 BBC Music Jazz will run from 2pm on Thursday 12th November 2015 to midnight Sunday 15th November 2015, led by Controller of BBC Radio 3 Alan Davey, BBC Music Editor James Stirling and Jazz FM CEO Jonathan Arendt.
Alan says: "BBC Radio 3 has always had dedicated jazz strands and comprehensive live coverage of the EFG London Jazz Festival thanks to our collaboration with Serious. But all of us who love jazz must think what greater things we can all do together when it comes to reaching and serving audiences. That's why I'm so proud to be working closely with Jazz FM, Serious and our sister BBC radio stations to give listeners such a unique digital Jazz offer that will, I hope, introduce new audiences to the wonders of jazz and remind existing fans of the great things available across the BBC and from our friends at Jazz FM – as well as the great talent on display at the EFG London Jazz Festival."
James Stirling, BBC Music Editor: "I'm really pleased that we're able to showcase the wide range of Jazz content available across the BBC and through working with Jazz FM, some rare archive. BBC Music Jazz will offer jazz fans and beginners alike something truly unique this autumn and demonstrates the power of BBC Music to bring audiences closer to the music they love."
Jonathan Arendt, CEO Jazz FM: "It's fantastic that jazz is bringing the BBC and commercial radio together in this unique collaboration. We know that the pop-up will introduce new audiences across the country to the wonders of jazz and the EFG London Jazz Festival. In our 25th anniversary year, we're delighted to be working with the extraordinary teams from BBC Radio and Serious on this ground breaking digital station."
Claire Whitaker on behalf of Serious, producers of the EFG London Jazz Festival: "We are delighted to be collaborating with both BBC Music and Jazz FM on this project, which will have the enviable result of building a wider audience both for the Festival, and the music we hold dear."
Under current plans, BBC Radio 2's Jamie Cullum will open proceedings at 2pm on Thursday 12th November with a celebration of live performance. Meanwhile, Clare Teal is to present a special 'Clare Teal Xtra' focussing on Big Band after her Radio 2 show and Sara Cox will present a programme on 'Jazz Sounds of the 80s'.
BBC Radio 3 will simulcast their live coverage of the EFG London Jazz Festival from Alyn Shipton's live Jazz Record Requests through to the opening concerts at the Barbican and the Jez Nelson fronted Ronnie Scott's gig for Jazz on 3. Julian Joseph will present special shows about improvisation, Claire Martin and Liane Carroll will present Jazz Line-up celebrating the 100th anniversary of Billie Holiday, and Matthew Sweet will present a very special Sound of Cinema focussing on the jazz of the movies.
BBC Radio 4 will search through the archives to bring past performances to life including music from Thelonious Monk and John Coltrane.
While BBC Radio 6 Music's Craig Charles presents a Jazz Funk Special and Mary Anne Hobbs, who has a passion for the music of Kamasi Washington, will broadcast her in-depth interview with him before his EFG London Jazz Festival appearance.
Jazz FM will feature from their archives the exclusive 1990 Ella Fitzgerald Jazz FM launch concert from the Royal Albert Hall and 'Neil N' Dud', an intimate programme about Dudley Moore through the eyes of musician and self-confessed fan Neil Cowley. Helen Mayhew will present a special edition of 'Dinner Jazz' and Chris Philips will host his weekly new jazz programme, 'The BluePrint'.
'BBC Music Jazz' will also feature jazz masterclasses with leading figures such as sax with Tommy Smith presented by Julian Joseph, bass with Lawrence Cottle presented by Kevin LeGendre and trombone with Dennis Rollins presented by Jez Nelson. A programme 'BBC Jazz around the Country' will also be a celebration of UK jazz highlights from Gateshead to Belfast, Brecon, Manchester, Glasgow and Glynde.
There will also be programming on the eve of the search for BBC Four's BBC Young Jazz Musician 2016, which once again searches for the brightest jazz stars of the future. Closing date and further information is available via www.bbc.co.uk/youngmusician. Content on 'BBC Music Jazz' will include performances from the award's inaugural winner from 2014, Alexander Bone.