Global launches My Capital Xtra service

A new service from Capital Xtra has launched enabling listeners to skip songs on their iPhone app.
Capital Xtra is calling it skippable, and is similar to a number of streaming music services such as Spotify which allows you to play the next scheduled song on the station's playlist.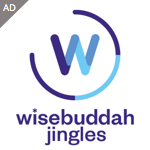 Users are then taken away from the live station output and given a mix of songs and pre-recorded content until they decide to return to the live stream.
Chris Price, previously with last.fm and BBC Radio 1, has blogged about it, saying: "It might be a while before we hear Radio X's Chris Moyles announcing: "This is the new Mumfords tune; we love it, but if you're not a fan just skip it and we'll see you back here in a few minutes"; but that appears to be the direction of travel, and there are smart people working hard on making it a reality. The likelihood is we'll see this kind of functionality on non-hosted, era-based digital channels like Absolute's 'decades' stations first.
A YouTube video has been produced to explain the new feature.