Fun Kids bans all songs from the Frozen movie

National DAB+ station Fun Kids has banned all songs associated with the Disney movie Frozen.
According to the station, listeners say they are sick of the songs after being played for two years since the movie was released.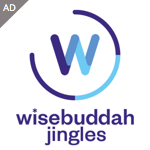 Station Manager at Fun Kids Matt Deegan tells RadioToday: "We're shocked! We love the songs from Frozen and thought kids loved them too!
"In our survey, over two thirds of kids wanted them off, so I've told all the presenters to let them go from their shows or face the consequences!".
The station is launching on DAB+ across a large percentage of the UK on the new Sound Digital multiplex at 6am Monday, so even more kids will not hear songs from Frozen.
Matt continues: "As we go from being a London station to a national one from Monday, more kids will be listening in their cars and homes than ever before. Kids' views often get ignored by grown ups, but at Fun Kids we think they're our bosses, so if they want a song off, it's off!"
Fun Kids broadcasts to children aged between 6 and 12 at Breakfast, Hometime and the Weekends whilst playing songs for pre-schoolers in the middle of the day. The Breakfast Show is presented by Sean Thorne alongside his Robot co-host and Dennis and Gnasher from the Beano have a show on weekend mornings.