Ofcom offers further deregulation suggestions

Ofcom has made a number of suggestions to the Government about the next stage of deregulation in radio.
The letter comes following the invitation by the Government department, DCMS, to Ofcom to consider how radio might be regulated in the future.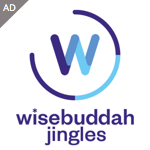 In a letter to Ed Vaizey MP, Ofcom Chief Executive Sharon White says that there is scope for significant deregulation in the area of music formats and local content.
Sharon White makes various suggestions on removing restrictions for specialist music stations, stating that it is likely they would choose the play mainstream pop music. The impact of this, she says, would be very small due to the availability of specialist music services online.
Similarly with local news and content, Sharon puts forward a case for removing the requirements for most forms of local content, but points out recent research which shows the importance of local news to listeners and says most stations would probably continue to provide at least some forms of local items.
On local content, Sharon says research suggests that where programmes are made is of less concern to listeners than their quality and local relevance. Guidance is given to retain the current rules for the nations, but that groups would benefit cost-wise from removing local studios.
Services on DAB are free from any rules on providing local content, and Ofcom is keen for that to remain, but says community radio station should continue to retain their objectives.
It is expected that DCMS will put forward its proposals in the Spring, informed by the Ofcom thinking outlined in the letter and accompanying research, before new legislation can be drafted. It is suggested that this may also include a change in the licensing process.