The Radio Academy's awards – the ARIAs – will be held in Leeds again this year, with entries opening on 26th June.
Winners will be announced at the Leeds First Direct Arena on Thursday 19th October 2017, following the success of the inaugural event last year. This year, tickets for the show will be free for Radio Academy members, including welcome drinks and access to the after-show party.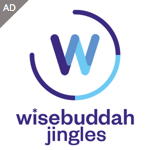 The awards, previously known as the Sonys and the Radio Academy Awards, are supported by the Leeds Business Improvement District once again. The fee to enter has been reduced to £25 plus VAT per entry for Radio Academy members.
New awards this year include Best New Presenter, Best New Show, Best Community Programming and Best Online Radio Station. The judging panel will be chaired by former Chair and CEO of Orion Media, Phil Riley.
Phil said: "Recognising great radio is an important part of our medium. The ARIAS represent a cross-industry goal of acknowledging and rewarding excellence, and I'm thrilled to have been asked back as Chair of judges for a second year. We believe we have built strongly on 2016 with a series of initiatives for this year, and I'm already looking forward to the night in October."
Entries open on 26th June and close on Friday 4th August. Nominations will be announced on Monday 18th September.
Roger Cutsforth, CEO of The Radio Academy said: "The ARIAS are about recognising talented individuals and teams who excel at their craft and produce the very best audio programmes and initiatives in the world. We are delighted to be back in Leeds and working with LeedsBID. We have built on the success of last year by introducing more categories offering a far wider scope for recognition and slashed entry fees to make it more accessible for individuals – we simply couldn't have done that without the amazing support of LeedsBID."
This year the Arqiva commercial radio awards were dropped, so it is hoped all commercial radio groups will enter the ARIAs. Last year, Global Radio didn't take part in the ARIAs after withdrawing its Patron membership of the Radio Academy; and Wireless Group stations haven't taken part in the Arqivas in recent years after pulling out of the commercial radio trade body RadioCentre.
The Audio and Radio Industry Awards categories for 2017:
Best New Presenter
Best New Show/Podcast
Best News Coverage
Best Speech Presenter(s) of a Breakfast Show
Best Speech Presenter – Non Breakfast
Sports Show/Podcast
Best Music Presenter(s) at Breakfast
Best Music Presenter(s) of a Non-Breakfast Show/Podcast
Best Specialist Music Show/Podcast
Best Entertainment/Production of the Year
Best Factual Storytelling /Documentary
Best Fictional Storytelling
Best Community Programming
The Best Online Radio Station
Best Podcast
Best On-Air Promotion
Best Branded Content/Partnership
Best Marketing Campaign
Best Coverage of an Event
Local Station of the Year
Best National/Network of the Year
There will also be two awards where the winner will be voted for my Radio Academy members:
Radio Academy Award Team of the Year
Radio Academy Award Person of the Year