Digital radio pilot scheme launches in Surrey

A digital radio unit has been fitted into a tractor owned by a local farmer at Halfords in Redhill to mark the launch of an in-car digital radio pilot scheme.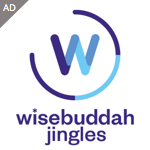 The launch of Go Digital Car was attended by Surrey's local radio broadcasters, garages and auto specialists, who are collaborating on the project to make it easier for drivers to get digital radio in any vehicle.
Halfords' colleague, James Gerrish, who has been trained to fit all digital radios, fitted a replacement Sony in-car digital radio into Mr. Nicholas' 6-year-old New Holland tractor in 30 mins, meaning he can now listen to over 50 radio stations, including his favourite local Surrey stations.
Mr Nicholas said, "I love listening to the radio when I'm working and obviously spend a lot of time in the tractor every day, so it's great that I can now listen to all the additional digital stations available in Surrey in the tractor. I didn't expect it would be this easy."
The event was attended by Crispin Blunt, MP for Reigate, who said in support of the pilot scheme:"The people of Surrey are switched on to digital media and tech-savvy – and they also love digital radio and our county's great local stations – so I'm delighted that Surrey is the location of the scheme to get digital radio in more cars."
There are over 20 garages and retailers across Surrey participating in the Go Digital Car pilot, including Halfords, Halfords Autocentres, KwikFit and independent garages and a range of digital radios and digital radio adapters are now available from manufacturers including Nextbase, Sony, Pure, JVC, Kenwood and AutoDAB.
The scheme is being supported by Surrey's local broadcasters, including BBC Radio Surrey, Heart Surrey, Eagle Radio, Jack Surrey and Premier Praise, who are letting listeners know where and how they can get digital radio in their car in Surrey in special promotions and features, as well as running competitions for listeners to win a free digital radio upgrade.
Surrey, where over 70% of households have a DAB digital radio and over 53% of all radio listening is to a digital platform, is one of the most digital areas of the UK. Today, 90% of new cars in Surrey come with digital radio as standard but still the majority of existing cars in Surrey cannot receive the 50-plus digital radio stations available.
The Go Digital Car pilot aims to help drivers understand that any vehicle can be upgraded to digital radio and that it is easy to get one. Government has stated that they will review whether to set a timetable for a digital radio switchover when 50% of radio listening is digital. It is currently at 48.7% and the 50% threshold is expected to be met by the end of the year.
Matt Hancock MP, Minister of State for Digital, said: "It's brilliant for drivers that nearly 90% of new cars have a digital radio, but millions of existing cars still don't have access to the full range of stations that are available. The Surrey Go Digital Car pilot will make a real difference and help drivers upgrade their old analogue radio to digital."
Mark Carter, Assistant Managing Editor, BBC Surrey, said: "We know that our listeners enjoy listening to BBC Surrey on their digital radio at home, so we're keen to let them know how they can listen to us on DAB in their cars too, and enjoy all the great benefits of DAB such as crackle-free digital sound and easy tuning."
Stuart Davies, Regional Team Leader, South, Heart said: "More and more of our listeners are enjoying Heart on digital radio at home, and thanks to this great initiative in Surrey, now it will be easier for them to turn up the feel good with all their favourite Heart presenters and local shows on digital radio when they're on the road."
Peter Gordon, Content Director, Eagle Radio, said:"We're delighted to be working on this great initiative. By upgrading their car to a digital radio, listeners in Surrey can enjoy not only our popular local line up on Eagle Radio, they can also listen to the best new music, including local acts from Surrey on Eagle 3 and tune into the new 'Eagle 70s' service, the home of 70s and more!"
Tim Parker, Programme Director, JACKfm and JACK2, said: "It's great news that it's now easier than ever before for listeners in Surrey to upgrade their cars to digital radio and they can take JACKfm and JACK2's great music and travel and news with them on the road."
Catherine Marsden, Marketing Manager, Premier, said: "We know that lots of our listeners are missing Premier Praise, Premier Gospel and Premier Christian radio in their cars, so we're thrilled to be supporting this great initiative to make it easier for them to upgrade their car to digital radio."
Florence Isitt, Halfords audio and connectivity expert, said: "We're delighted to be able to offer our customers in Surrey a broader range of digital radios and adapters to upgrade their cars to digital radio. As the UK leader in digital conversions our trained installers who can easily and quickly upgrade any vehicle, even a tractor."
Ford Ennals, CEO, Digital Radio UK, said: "It's great news that Surrey's broadcasters, retailers and garages have joined forces to make a difference to the Surrey drivers who currently can't take some of the stations they enjoy home with them on the road. We hope that following the Go Digital Car pilot in Surrey, we will be able to roll out the project nationally and bring the benefit of digital radio to many more drivers across the UK."


Don't forget, we can send you radio news via email direct to your inbox with a number of options. Just use the form below to register.