Guardian's Jason Phipps to head BBC podcasts

The Guardian's Head of Audio, Jason Phipps, is heading back to the BBC to be the corporation's first Commissioning Editor of Podcasts.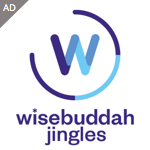 Taking up the role from May, he'll lead on the BBC's podcast strategy and oversee the portfolio of podcasts right across the BBC. News of the appointment was pre-empted by BBC Director of Radio & Music Bob Shennan at Radiodays Europe in Vienna last week.
Jason has been in charge of audio at The Guardian since 2014, looking after podcasts produced by the publisher in London, the US and Australia. Prior to joining The Guardian as an executive producer in 2007 he had spent 8 years as a BBC producer.
Ben Chapman, Head of Digital for Radio at the BBC, said: "I'm delighted Jason will be joining us in this important new role as his expertise in the podcast sector is unquestionable. Across BBC Radio we're investing and experimenting in what we're doing digitally to reinvent our brilliant audio for those less likely to listen on air and making sure younger listeners can enjoy quality, distinctive BBC content when and how they want to."
Jason Phipps said: "It's an incredible time to re-join the BBC and be part of a podcasting revolution well underway. For podcasters and everyone in the audio community there is a sense that we are at the foothills of an incredible period of innovation and reinvigoration of radio. My role will I hope be an opportunity for a new generation of native podcasters and deliver great content to hungry ears across the UK."


Don't forget, we can send you radio news via email direct to your inbox with a number of options. Just use the form below to register.