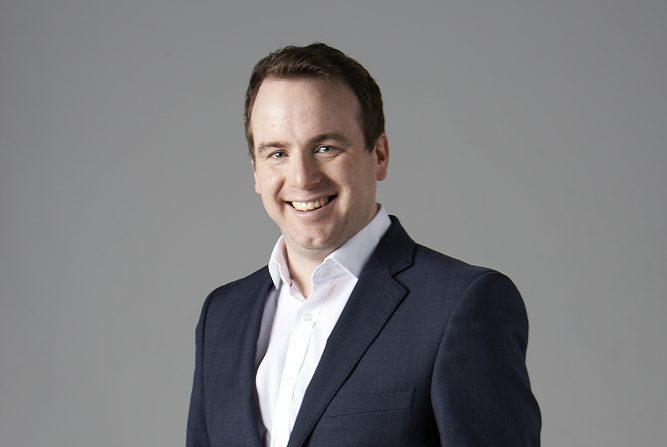 Comedian Matt Forde joins Absolute Radio

Comedian Matt Forde is joining Absolute Radio to front the station's Rock n Roll Football Show on Saturday afternoons, alongside existing co-host Matt Dyson.
Forde takes over from Rob Beckett, who has been doing the show since the departure of Russ Williams.

It means both new presenters will be supports of Nottingham Forest FC.
Commenting on the signing, Absolute Radio Content Director Paul Sylvester said: "Rock N Roll Football is an institution on Absolute Radio and I'm delighted that Matt Forde is taking the chair on Saturday afternoons. It's an alternative look at the game from the fan's perspectives where we're less bothered about starting line-ups and more interested in compiling the Top 10 worst Premier League haircuts. I'd also like to thank Rob Beckett for the four seasons he's been on the show and how he's re-invented the programme."
Matt Forde said: "I'm delighted to be joining Rock 'n' Roll Football on Absolute Radio, as I'm a fan of Rock 'n' Roll, football and Absolute Radio… and I'm not just saying that because they're my new employers. I can't wait to get started with Matt Dyson and hope that we'll be the best Forest partnership since Collymore and Roy."
The two Matts' first show will be on Saturday 11th August, 2-5pm.