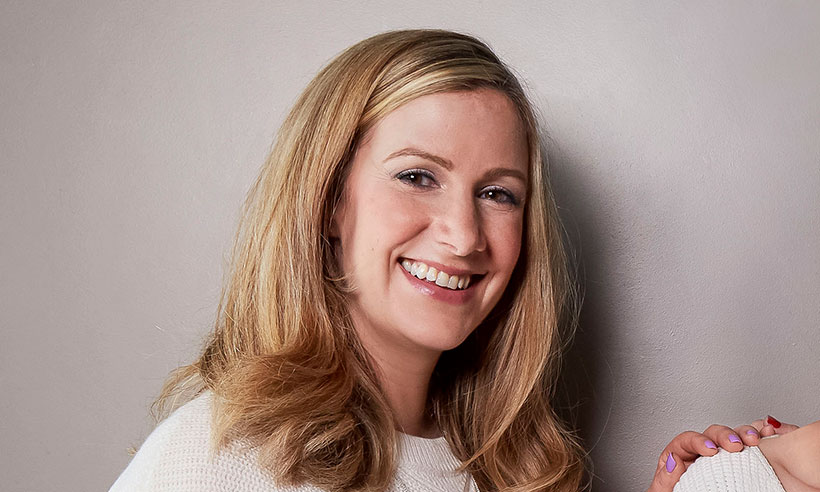 BBC Radio 5 live presenter and newsreader Rachael Bland, who has incurable cancer, has been told she has just days left to live.
Rachael was diagnosed with breast cancer in November 2016 and earlier this year began presenting a BBC podcast – You, Me and the Big C – about living with and fighting the disease, along with Deborah James and Lauren Mahon. Last month she said on social media that she had "less than a year" and was in a race against time to publish a memoir for her 2-year old Freddie. Rachael's husband, Steve, is a former 5 live producer who now works in PR.
This afternoon she tweeted: "In the words of the legendary Frank S – I'm afraid the time has come my friends. And suddenly. I'm told I've only got days. It's very surreal. Thank you so much for all the support I've received. Debs and lozz will continue with the #youmebigc podcast. Au revoir my friends."
Tony Livesey wrote on Twitter: "So much courage x To the lady who held my hand when I started on 5 live I want her to know we're all spiritually holding hers right now."
Richard Bacon tweeted: "Days. Devastating. Rachael I know saying I'm thinking of you (and our magnificent time together on air, especially all that late night fun) doesn't change anything. But I am and I'm so very sorry. Your podcast has helped change the way people talk about all this. You're wonderful."
Rachael is a familiar voice to listeners, having been a newsreader on the station for the last decade – initially using her maiden name Rachael Hodges. She was part of the Richard Bacon and Tony Livesey late night shows, before moving to daytimes. She has also recently been the Friday co-host of 5 live Drive.
Before joining 5 live Rachael worked at BBC Wiltshire. Alongside her 5 live work she has been a presenter on the BBC News Channel and for BBC North West Tonight.
Listen to the news being shared with listeners by 5 live Drive presenters Tony Livesey and Sarah Brett just after 4pm today:
In the words of the legendary Frank S – I'm afraid the time has come my friends. And suddenly. I'm told I've only got days. It's very surreal. Thank you so much for all the support I've received. Debs and lozz will continue with the #youmebigc podcast. Au revoir my friends. ?? pic.twitter.com/DhMurbqMJz

— Rachael Bland (@Rachael_Hodges) September 3, 2018
Days. Devastating. Rachael I know saying I'm thinking of you (and our magnificent time together on air, especially all that late night fun) doesn't change anything. But I am and I'm so very sorry. Your podcast has helped change the way people talk about all this. You're wonderful https://t.co/QE5DCMY7wQ

— richard bacon (@richardpbacon) September 3, 2018
So much courage. ? x To the lady who held my hand when I started on @bbc5live I want her to know we're all spiritually holding hers right now. https://t.co/MP8CABkXor

— Tony Livesey (@tonylivesey) September 3, 2018
Need a new or improved logo for your radio station? Visit OhMy.Graphics and see how awesome you can look.

Posted on Monday, September 3rd, 2018 at 5:09 pm by RadioToday UK