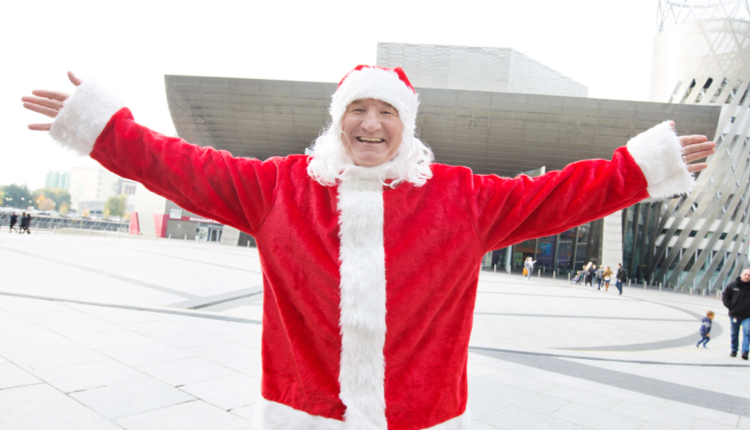 Mike Sweeney plans Children in Need Extravaganza

BBC Radio Manchester presenter Mike Sweeney is to hold a Children in Need Extravaganza at The Lowry Theatre on Thursday 6 December.
Tony spoke to Mike Sweeney on his BBC Radio Manchester show to share memories of his previous visits to Manchester: "I've had some fine old times in Manchester in the early 80s, some really good fun. My memories go back to the really early days back at Piccadilly Radio and BBC Saturday morning Breakfast show.
"I like Chinese food and always pop into Manchester's China Town when here. There are some great clubs and theatres – I was recently up at the Opera House and what an absolutely stunning venue.
"Mancunians are pretty crazy people! They wear their heart on their sleeve and if they're going out to have a good time, they're going out to have a good time!"
John Thomson is also confirmed to be on the bill at Mike Sweeney's Children in Need Extravaganza. The Salford-born star of The Fast Show and Cold Feet John will be performing some of his impersonations as well as playing the drums alongside guitarist and Early Doors actor Phil Mealey.
Phil will be accompanying singer Liv Mae, who is his daughter.
The other acts taking part in the Extravaganza are Phoenix Nights actor Smug Roberts, the Manchester Survivors Choir, Rowetta and Peter Hook.
This year's event takes place in the main auditorium at The Lowry and will be broadcast on BBC Radio Manchester on Friday 7 December from 9am.