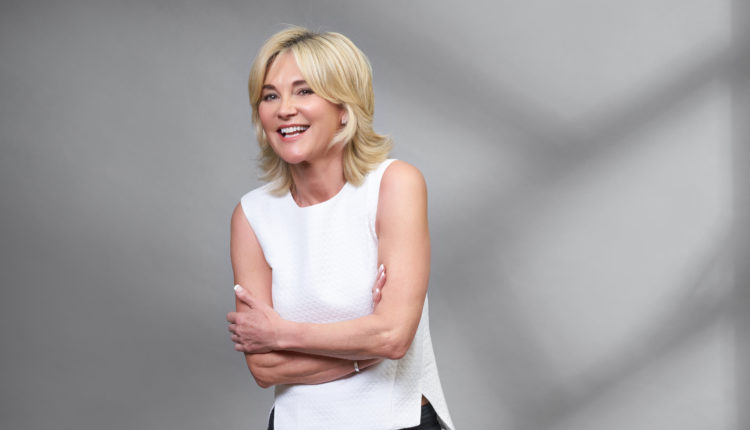 Anthea Turner joins Scala Radio weekend line-up

Bauer has confirmed the full presenting line-up for its new classical music station Scala Radio, with Anthea Turner, Alexis Ffrench, Luci Holland, Faye Treacy and Hannah Cox added to the schedule.
They join names previously announced including Charles Nove at breakfast, Simon Mayo on mid-mornings, Sam Hughes on afternoons and Mark Forrest on drive.
Hannah Cox from Magic will present the 10pm to 1am weeknight slot, with 'classical music inspired love stories'. Evenings 7-9pm will begin with a launch week series about the London Symphony Orchestra – in Scala Radio Spotlight fronted by Jack Pepper.
Anthea Turner joins former LBC and BBC London presenter Chris Rogers on a Sunday brunch slot at 10am, starting from 31st March. Anthea, a well-known face from TV shows including Blue Peter, GMTV and Top of the Pops, started her media career with BBC Radio Stoke in the 1980s and was married for a time to Radio 1 DJ Peter Powell.
Anthea says: "Music and conversation are two of the greatest things in life, so it'll be such a pleasure to bring weekend playfulness to Scala Radio each Sunday."
Before Chris and Anthea start their show at the end of the month, Jamie Crick will look after the Sunday Brunch slot. From 31st March Jamie moves to Sunday breakfast, which will initially be presented by weekday breakfast host Charles Nove.
Also joining the line-up are award-winning comedian and trombonist Faye Treacy (Saturday and Sunday 6-8pm) and Edinburgh-based composer, arranger and sound artist Luci Holland who will front a show on music in video gaming on Saturdays at 5pm.
And with over 50 million streams on Spotify, pianist and composer Alexis Ffrench will present a Sunday afternoon show 3-5pm, playing music that influenced him, from neo-classical and favourite piano concertos to rebel composers. We're told to 'expect everything from Chopin to Shostakovich and Beach Boys to Beastie Boys as he looks at the relationship between classical and contemporary'.
The station will also have a weekly roundtable programme, Highly Rated, on Friday nights at 7pm where guests select their cultural recommendations for the week ahead.
Steve Parkinson, Group Managing Director, National Radio Bauer Media told RadioToday: "Scala Radio is reflective of modern life and the place classical music has within it – we are excited for the station to launch on the 4th of March and this varied line-up of presenters to bring it to life."
Scala Radio began test transmissions on the SDL national DAB multiplex today (Monday 18th February) ahead of its launch in two weeks' time – at 10am on Monday 4th March.