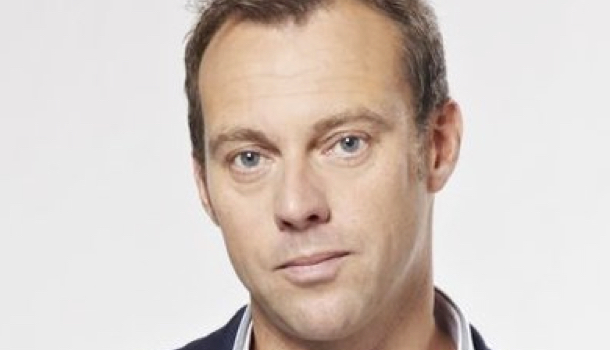 Gary Stein, Group Programme Director, Hits Radio Network, explains for RadioToday why the North of England is fast becoming ad land's new sweet spot.
Now I might be biased, but beyond the flashing lights and busy tube lines scurrying under the capital, something exciting is brewing further North.
From the BBC moving in to MediaCity in 2012 to WPP announcing its plans to bring its agencies under one roof, in the last decade Manchester has become a magnet for all kinds of media talent, while Leeds and Liverpool are enjoying an influx of creative companies and organisations moving in, like Channel 4 and the National Film & Television School. The media industry is fast realising the lure of the North, and about time too.
According to DCMS, between 2011 and 2018, the number of people working in the creative industries in the North West of England rose 26.5% to 158,000, including 15,000 in advertising and marketing. Deloitte's annual Manchester Crane Survey, which tracks real estate in the city, reported earlier this year that the creative, media and tech sector has overtaken financial and legal services as the largest new occupier of office space.
This is music to our ears in the radio industry. We've long contributed to the Northern cultural landscape and, as the ultimate adaptive medium, have had to continually adapt to changing consumer needs. It would appear the advertising industry is waking up to the potential of placing significant investment to reach valuable audiences outside of the capital, with good reason.
Commercial radio is embedded into the cultural fibre of the North and offers a trusted and brand-safe environment for advertisers delivering both long-term brand building and short-term activation. The region has laid claim to some of the most exciting product innovation and diverse programming outputs in recent times.
To aid our audience growth strategy for the Hits Radio Network, we've successfully launched two more national brands coming out of Manchester in Greatest Hits Radio and the groundbreaking Country Hits Radio, reflecting one the fastest growing music genres in the UK. This innovation in programming from the North provides even greater choice for our audiences who seek more from the stations they love and exciting new opportunities for advertisers with highly engaged audiences.
The region has 80 diverse stations available to listeners with local radio programming and news gathering for other major commercial radio broadcasters including Global (Capital Manchester, Heart North West) and Communicorp (Smooth North West, XS Manchester).
What's more, radio is playing an integral role in serving communities in the North of England and beyond with world-class local radio news output championing causes that work to positively impact the audiences they serve. Hits Radio's Fill the Foodbanks was formed in direct response to concerns for the 75,000 school children who would not get access to their free school meals in the holidays and backed by Greater Manchester Mayor Andy Burnham GMP and provided 25,000 meals to families in 2018.
We've seen local communities galvanised into action with charitable causes such as Cash for Kids based across 22 areas in the UK and at the heart of Bauer radio stations, supporting children aged 0-18 who are disabled, disadvantaged or suffering from abuse or neglect, with an unbelievable £21.4 million raised in 2018.
So it's no surprise really why Radiocentre, the industry body for commercial radio, is heading North to host its latest event, Tuning In North, a morning conference held in Manchester that will also be its biggest ever event outside London.
We're here, and we're keen to show the rest of the UK that we're doing things on a national level.
I look following to celebrating the power of the North at Tuning In North taking place on Wednesday 25th September at The Bridgewater Hall.
It's free to attend for media, audio and marketing professionals. Sign up here.
---
Posted on Friday, September 13th, 2019 at 9:44 am by RadioToday UK
---