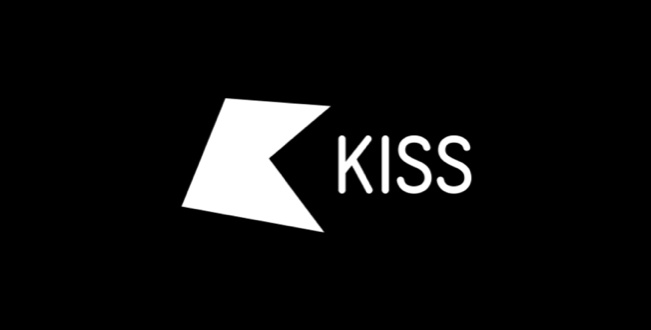 Seven projects have been awarded a total of £92,000 in the special Audio Content Fund round to support audiences during coronavirus restrictions.
Programmes range from 33-hour Easter raves on three KISS stations to a comedy on Fix Radio.

Self-isolating with Lee and Dean is a comedy sketch series about two builders keeping in touch while keeping their distance, which started broadcasting daily on 1st April on Fix Radio.
Meanwhile, six national radio stations from Bauer Media will broadcast 52 hours of live music over the Easter weekend, in a series of 'virtual festivals' designed to fill the gap left by the cancellation of gigs and festivals around the country. The stations – Absolute Radio, Jazz FM, Scala Radio, Planet Rock, Kerrang!, and The Kiss Network – have partnered with four different London-based indies – TBI Media, Somethin' Else, Listen, and We Are Grape – who will remote-record artists performing in their own homes.
The KISS Network – KISS, KISSTORY, and KISS Fresh – will broadcast continuous DJ mixes for 33 hours, starting at 4pm on Good Friday, with big name DJs on Kiss, nostalgic names on Kisstory, and up-and-coming talent on Kiss Fresh including an opportunity for listeners to send in their own bedroom mixes.
The five other stations will play curated three-hour selections of live music from 7pm on Easter Saturday or Easter Monday.
The funding round remains open, operating on a rolling basis until the ACF determine it is no longer necessary. Ideas will be reviewed by the funding panel within two weeks, with funding for selected ideas made available promptly and upfront.
"Self-isolating With Lee and Dean" is a sketch comedy series about builders @LeeAndDean keeping in touch while keeping their distance. It's been made by @BingoFilms and will broadcast on @FixRadioUK three times a day, for the next two weeks. (2/4) pic.twitter.com/uFzA7CGmd2

— Audio Content Fund (@AudioFund) March 31, 2020
Quotes

Sam Bailey, Managing Director of the Audio Content Fund, said: "The purpose of this round was to ask suppliers and stations to think about the gaps these restrictions had left in their audience's lives – filling the airwaves with comedy and live music is the perfect response to this. This urgent funding round continues to prove very popular, and I can't wait to announce further projects in the coming weeks."

John Whittingdale OBE MP, Minister of State for Media and Data, said: "The radio industry, at a time when it's facing many challenges itself, continues to keep people informed and entertained through these difficult times. Thanks to the quick actions of the Audio Content Fund, I am pleased that £200,000 of government funding will help create new home-grown programmes, from virtual music festivals to comedy sketches, that will lift our spirits as the country pulls through this crisis."

Helen Boaden, Chair of the ACF Funding Panel, said: "In these exceptional times, the Audio Content Fund is very proud to enable these projects that will offer people solace, solidarity and hope as well as outstanding entertainment. 

From Bauer's extraordinarily ambitious live music project over Easter, to Fix Radio's perfectly-targeted Lee and Dean sketches, we are delighted to fund brilliant, timely ideas of all sizes that respond to the times we find ourselves in. Keep them coming – over the coming months, we want to ensure the most creative ideas reach a wide range of radio audiences."

Posted on Friday, April 3rd, 2020 at 9:00 am by RadioToday UK