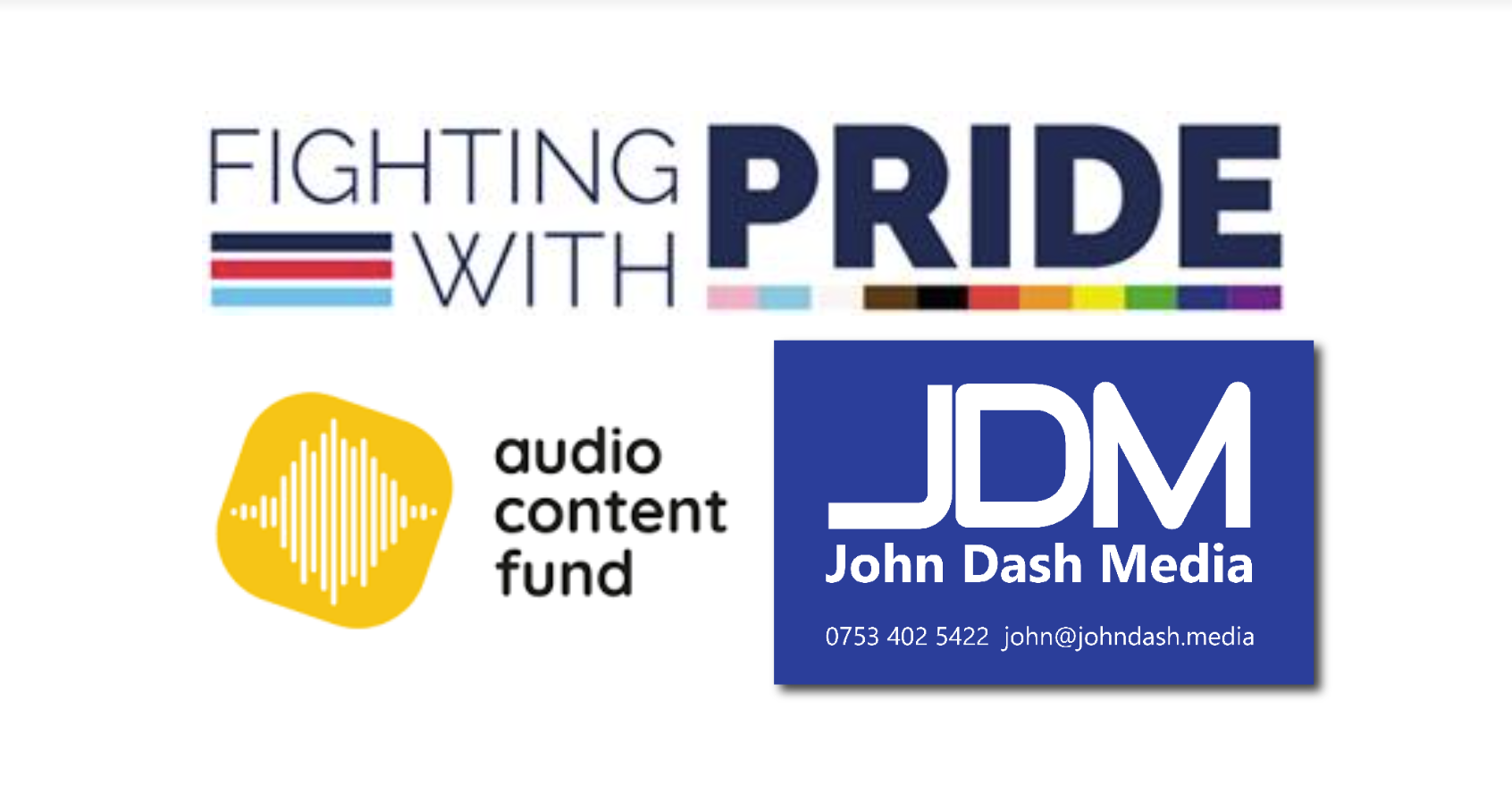 A new series telling the stories of veterans who were thrown out of the military because of their sexuality or gender identity is available for radio stations to run free of charge.
Fighting With Pride is a collaboration between the charity of the same name which supports the welfare of LGBT+ veterans and John Dash Media (JDM), with support from the Audio Content Fund.

John Dash, CEO of JDM, said: 'It's no exaggeration to say that until the turn of the century, the British armed forces engaged in social cleansing on a group of their own people.
"LGBT+ personnel matched the courage, integrity and commitment of their peers, but if discovered were arrested, interrogated, subjected to degrading medical examinations and court-martialled.
"What often followed was rejection by family and friends, employment and financial problems and mental health issues.
"In 'Fighting With Pride' we're telling ten stories of people affected by the gay ban. Their stories are often distressing and harrowing, but also inspirational. I'm proud and humbled to have been associated with this project."
Craig Jones, Joint CEO of Fighting With Pride said: "We were formed 18 months ago and represent an Armed Forces community who were treated shamefully in their service lives and beyond. We're delighted this series will bring our work to the attention of a wider public though the medium of radio."
The interviews were conducted by Rebecca Sandles and Ed Hall, and the programmes re-unite colleagues who worked on BBC Radio 5 Live's show 'Out This Week' in the 1990s.
Stations already signed up for the series include:
Gaydio, around the UK
Care Radio, around the UK
K107FM in Kirkcaldy
Black Country Radio in Stourbridge
East Coast FM in East Lothian
Koast Radio 106.6FM in North East England
Radio Tyneside in Newcastle upon Tyne and Gateshead
Pride Radio in Newcastle upon Tyne and Gateshead
Phoenix Radio 96.7 in Halifax
Chelmer Radio in Chelmsford
Bay Trust Radio in Lancashire and Cumbria
Fuse FM in Ballymoney
Northerallerton Radio
Bristol Community Radio
Canalside Radio in Cheshire
Steel FM in Scunthorpe
Vixen 101 in East Yorkshire
Shoreline FM in South Kent
Future Radio in Norwich
Wave Community Radio in Weston-super-Mare
Bro Radio in the Vale of Glamorgan
Marlow FM
TMCR in South Yorkshire
Radio Reverb in Brighton
Bradley Stoke Radio in Bristol
Tameside Radio in Ashton-under-Lyne
If you run a station that would also be interested in running these features, free of charge, contact john@johndash.media.

Posted on Tuesday, September 7th, 2021 at 1:13 pm by RadioToday UK