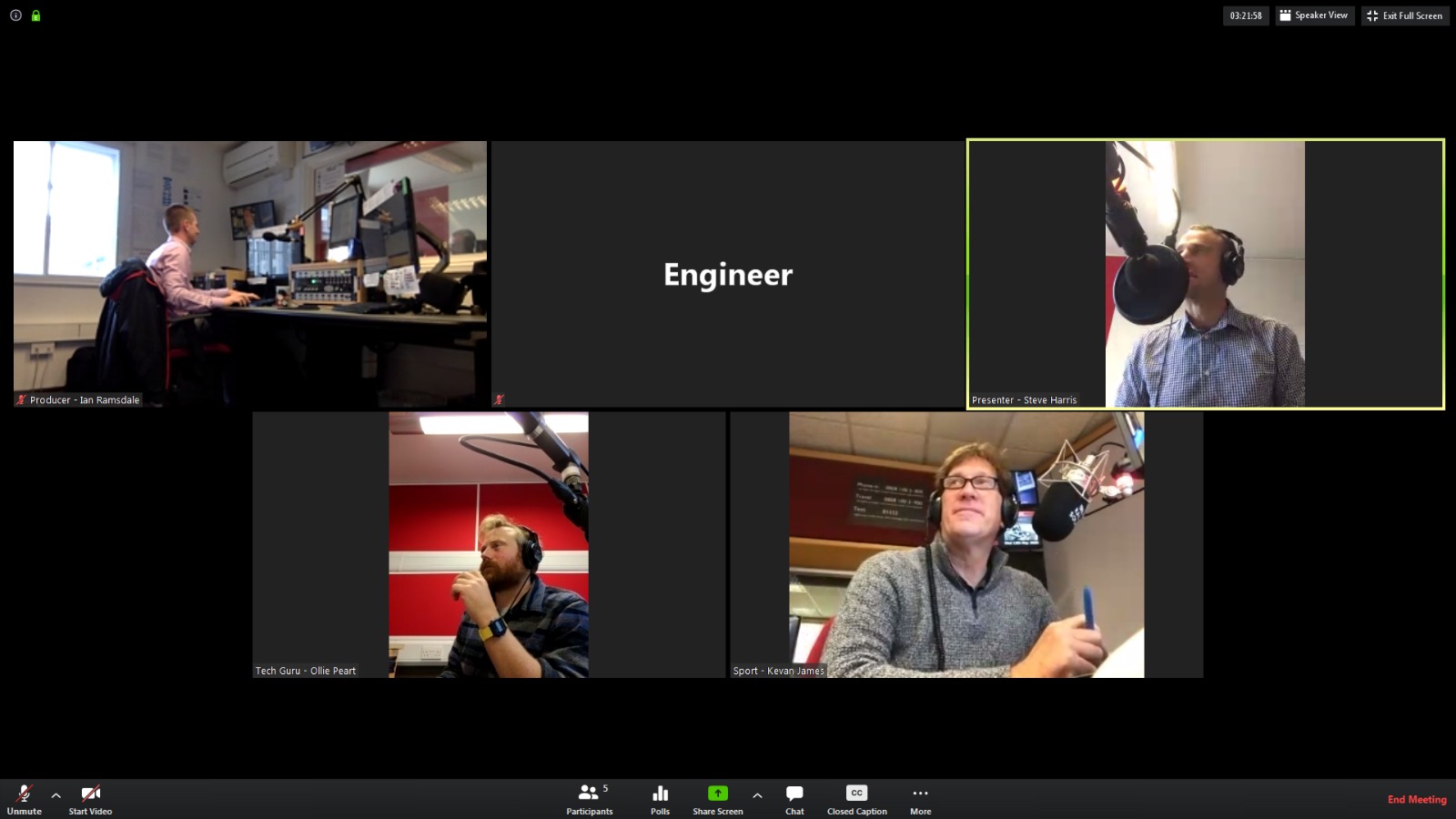 BBC Radio Solent's Dorset breakfast show is offering a Zoom listener experience with presenter Steve Harris and the team.

Participants will be able to see and hear behind the scenes as the broadcasters host the show from various locations across the county on Thursday morning (14th May).
Because of Coronavirus social distancing rules, they're currently spread around the county working in studios, offices and their own homes.
"With so many people using video conferencing during lockdown, and with the team working separately from each other, taking the show online seemed like a natural choice," Steve explained to RadioToday.
"It's taken quite a few weeks to unpack all the details, but we're all set!"
Listeners will be able to dial into the online gathering from shortly before the show starts at 7am, and can watch the team produce the show, see and hear contributors, and get an insight into the kinds of behaviour that goes on when the radio mics aren't live.
"We had a dry run this morning, just to iron out any potential wrinkles. I'm glad we did because we realised that studio talkback won't be private anymore!"
And talking of ironing out wrinkles, are the breakfast team any more conscious of how they look ahead of their appearance on the small screen? "I don't think I'll be breaking the iron out of quarantine, but I might at least drag a brush through my hair!"
You can dial into the show from 0650 tomorrow using this link.
---
Posted on Wednesday, May 13th, 2020 at 2:02 pm by Roy Martin
---