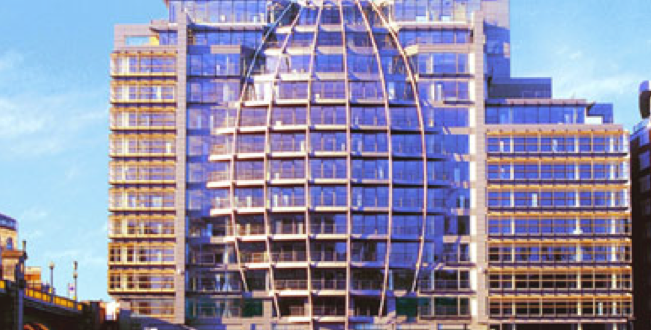 A company operating under the name of North Norfolk Digital is one of the organisations awarded a small-scale DAB multiplex from Ofcom today.
The award is part of Round One applications, which also sees licences handed to Cardiff DAB, Edinburgh DAB, Future Digital Norfolk (Norwich) and Leeds Digital Media.

It follows new licences given out in Inverclyde, Winchester, Cambridge and Sheffield & Rotherham in MarchFebruary.
Further licence awards for the remaining 11 areas that were advertised in Round One will be announced over the coming weeks. Round Two licence areas, for the North West of England and North East Wales, will be advertised on 1 June 2021.
North Norfolk Digital is a joint project between the SSDAB operators Cambridge Digital Radio in Cambridge and Future Digital in Norwich. NND includes directors of the existing community stations Cambridge 105 Radio, Future Radio and commercial broadcaster Star Radio.
NND will launch the full-time multiplex later in 2021, initially using two transmitter sites to ensure coverage throughout King's Lynn and surrounding villages.
Steve Potter, director of North Norfolk Digital Radio said; "Having successfully run the Cambridge small-scale DAB trial for a number of years we are delighted to have been awarded the full-time licence for King's Lynn.
With an experienced team of SSDAB operators from both the community and commercial sectors, along with an exciting launch list of service providers, we look forward to providing a new broadcast service to the people of King's Lynn."
In Norwich, current trial DAB operator Future Digital Norfolk has been granted the full-time licence. FDN works closely with the long-established Norwich Community Radio Service, Future Radio, sharing two directors with the station.
FDN plans to begin work on launching the full-time multiplex shortly, once a full technical plan has been agreed with Ofcom.
FDN Director, Dr. Lawrie Hallett, said: "We are absolutely thrilled to have been awarded a long-term SS-DAB licence for Norwich. This will give us the operational stability to further develop our successful broadcasting to the City over the longer term.
"Since 2015 we have developed strong relationships with a wide range of service providers, supporting both the community and the commercial sectors. We recognise the value of providing a wide range of services to listeners in Norfolk and welcome the opportunity to build on our existing industry links and to working with both established and new services in future.
"With the move from trial operations to a full-time licence, we look forward to enhancing our technical infrastructure in ways that should benefit both listeners and broadcasters alike."
In Leeds, five applications were received, (Boom Radio DAB, DAB Leeds, Leeds DAB Radio, Leeds Digital Media and Tailor Made DAB For Leeds) with Leeds Digital Media announced as the winning Bid.
Leeds Digital Media is a consortium of nine directors. Two participants are Leeds-based licensed community radio services. Two further participants are Leeds-based C-DSP applicants. Infocus, the digital arm of neighbouring commercial radio service Sunrise Radio is also represented.
It includes directors from Akash Radio, Sunrise Radio, Mighty Radio Leeds, Rangoli Radio and Leeds Dance Community Radio.
Gurmail Sahota, Director of Akash Radio and Leeds Digital Media said "Having served the community via radio for the last 18 years with a combination of various Short Term RSLs and the last five years as Akash Radio broadcasting on MW, we look forward to working with Sunrise Radio and partners on this exciting project for Leeds."
Usha Parmar, director of Sunrise Radio and Leeds Digital Media said: "We are truly excited to be awarded the licence and look forward to working with Akash Radio, bringing a broad range of radio services to suit a wide range of formats"
Leeds Digital Media aims to have the multiplex running in 2022.
In Cardiff, Cardiff DAB is owned by Safer Wales, Chris Hurst and Niocast Digital. Cardiff DAB Ltd intends to launch the multiplex in less than 6 months from award of licence.
The proposed station line-up in Cardiff is: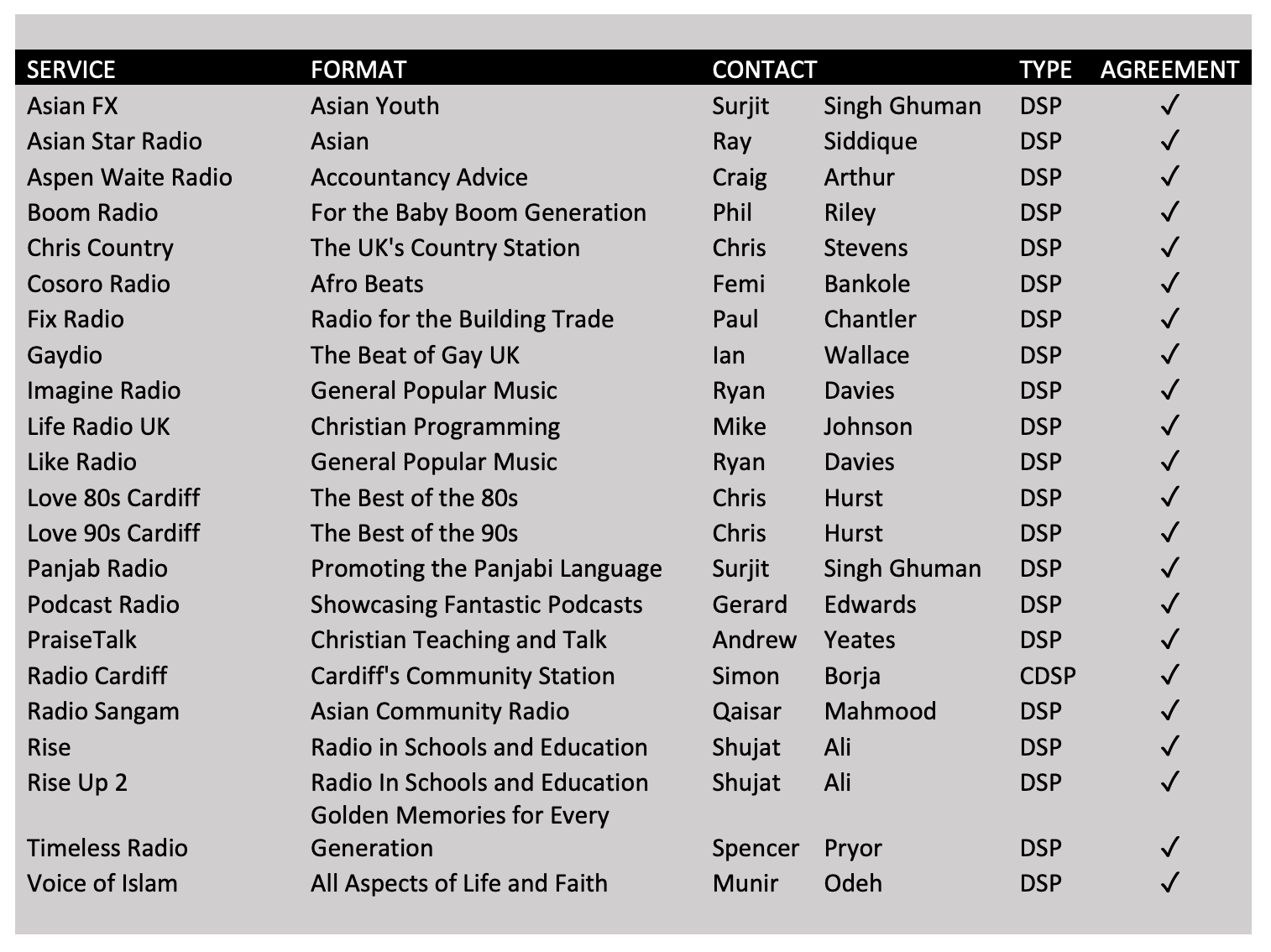 In Edinburgh, Edinburgh DAB is owned by Raja Razaq, Chris Hurst and Niocast Digital.
The proposed line-up looks like this: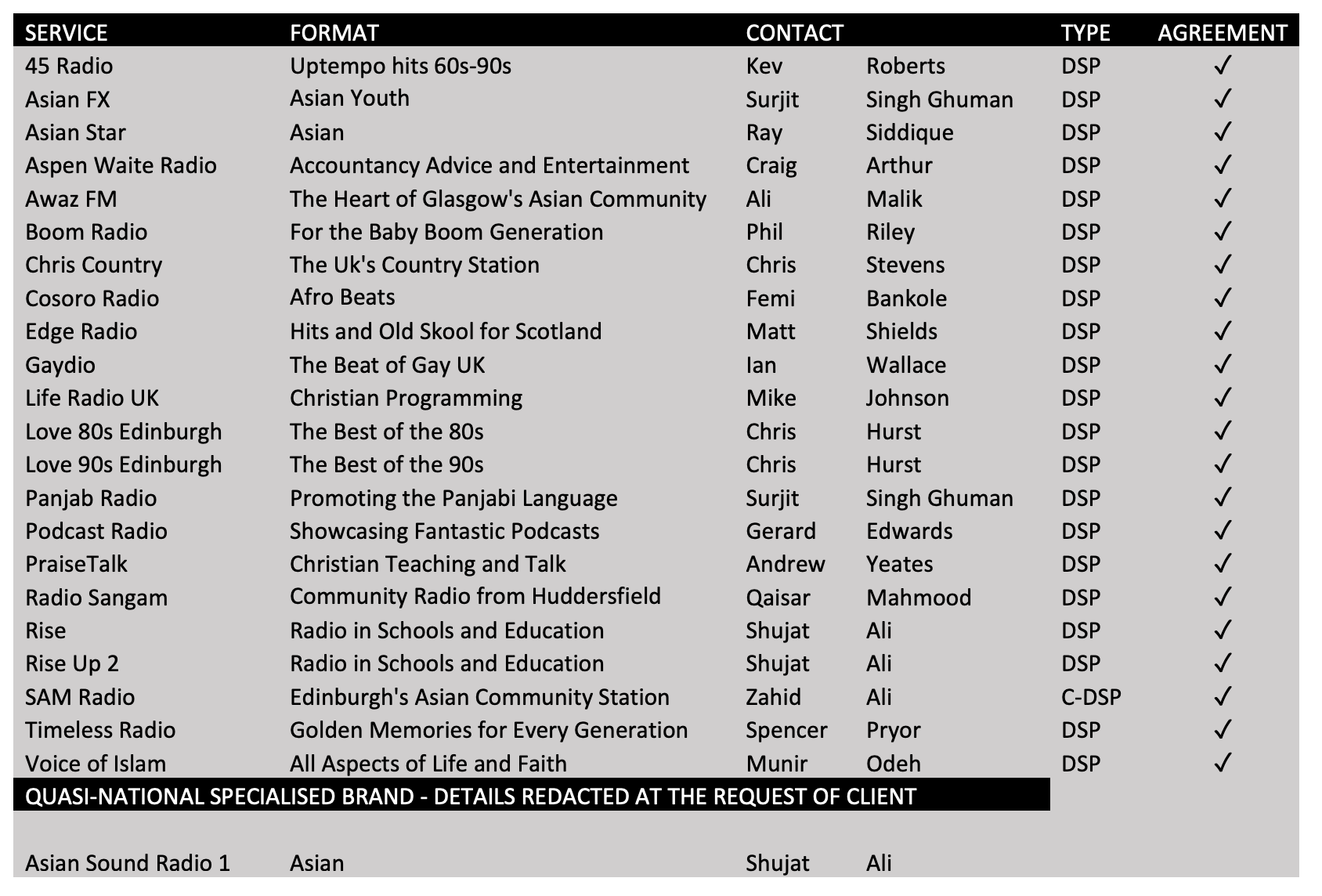 (North Norfolk Digital is the name of a spoof radio station on a television show in which Alan Partridge hosts the mid-morning show, played by Steve Coogan!)

Need a new or improved logo for your radio station? Visit OhMy.Graphics and see how awesome you can look.

Posted on Wednesday, May 5th, 2021 at 11:49 am by Roy Martin