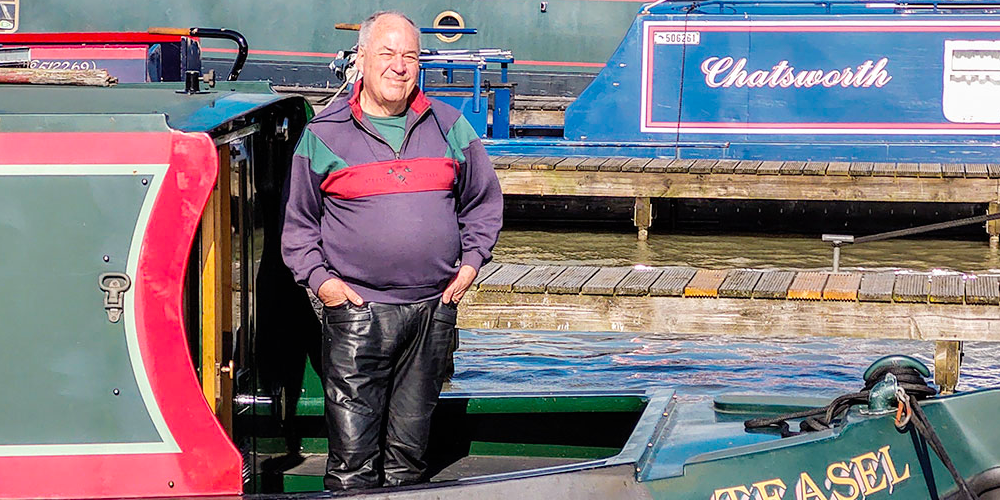 Canford's founder and CEO Iain Elliott has died after living with cancer for a short time.
Iain passed away at his home in Longhorsley, Northumberland, on Wednesday 29 December.
Iain set up the company, which manufactures and distributes broadcasting equipment in the UK and around the world in 1978 and has been head of the company for most of its existence.
Canford's Chairman John Francis has written a tribute to Iain, which you can read in full here.
John says: "After graduating in 1974, he put Metro Radio together, but also started a small business called Canford Recordings, which he ran with Hugh Morgan Williams. In 1976 the idea of an audio 'one stop shop' came to him, and Canford Audio was born, with its first premises in Ryton.
"Early on, I used to visit Iain for supper once a year and put the accounts together on the kitchen table afterwards, but growth was rapid and the accounting requirements quickly became more sophisticated. Canford Audio became a limited company in August 1978.
"Iain has been Canford's guiding force for most of the last 45 years, but he was away from the company for nine months from September 1999 – and was applauded by all the staff when he made his return to the factory in June 2000. He knew everybody; his management style was to go round talking to people. His knowledge of 'products' can scarcely have been rivalled in the industry and he maintained excellent relations with key customers and suppliers.
"Nothing needs to change at Canford as a result of Iain's passing. A number of staff members have become directors of the company in the past year, including Deputy CEO Alan Wilson, who is now Acting CEO. Canford has just come to the end of an outstandingly successful trading year, despite the pandemic, and that team will continue to lead the company from strength to strength.
"Iain's funeral will be a small affair on 7 January, with just a few of us at the graveside. There will be a memorial event at a later date, with some of Iain's favourite music, and the Canford family will be able to participate."
It is with great sadness that we must announce the passing of Canford's Founder and CEO Iain Elliott. Customers, suppliers and industry friends may like to read the moving tribute from John Francis, Canford Chairman and close friend to Iain and Liz Elliott https://t.co/pLwxrphKyQ pic.twitter.com/YtgwXbOFo1

— Canford (@Canford_Tweet) January 5, 2022
---
Posted on Thursday, January 6th, 2022 at 9:31 am by RadioToday UK
---